Guiding Your L&D To Success
Is it your dream to create a seamless Learning and Development (L&D) function that leaves your colleagues, including your internal brand team, happy?
We're here to guide you to success and tell you the secret!
The Solution: Clear, Inclusive And Well-Documented Design Standards
With these standards in place, you'll be able to deliver learning experiences that not only make stakeholders proud but also leave learners clamouring for more.
Nothing builds confidence in your team's ability to deliver like knowing exactly what you're supposed to be doing. Any third-party agencies you work with will also be able to meet your expectations with ease.
What Are The Key Elements To Creating Successful, Effective, And Long-Lasting Design Standards?
We've worked with our talented design team to round up the most important factors when creating your learning design standards. These 6 key elements are essential to consider when creating a design standard that will work for all learners and all learning experiences.
1. Prioritise Your Organisation's Brand
Put simply, your learning design should align with your organisation's brand standards. Just like how your marketing team works to protect and maintain your brand image externally, your learning programmes should reflect your brand identity internally.
This means that elements like colours, shapes, layout, fonts, and navigation should be consistent across all programmes, while other elements like imagery, use of media, and icons may differ from solution to solution. By maintaining consistency in certain design elements, you can create a cohesive, memorable, and recognisable brand experience for your employees.
2. Consider Style, Tone, And Voice
Style refers to the technical or mechanical aspects of writing that may be specific to the subject matter or topic. For instance, technical documents may require a certain writing style to communicate complex information effectively.
Voice refers to the unique perspective and word choices and can be influenced by the writer's personality or the organisation's brand identity.
Tone is the attitude conveyed in the writing and may encompass formality, objectivity, intimacy, and similar aspects. This is important because the tone can influence how the content is received by learners and can impact their engagement and retention of the material.
When considering style, tone, and voice, it's important to remain consistent and prioritise accessibility. It's also important to ensure you are representative of your brand personality at all times.
3. Adopt A "Storytelling" Approach As Standard
Stories hold enormous power over our minds and hearts for a reason. They are how we think, how we make sense of information, how we define ourselves, and how we persuade others.
Here at Kineo, we weave stories into every one of the learning solutions we design. ​
By including stories, we can connect with your audience emotionally and create memories.
When we create an emotional connection with your learners, we are a step closer to making them believe in the value of the content; we are making them want to learn more; and we are helping them internalise the content.
4. Take Advantage Of The Power Of Personalisation
One-size-fits-all learning doesn't meet the needs of most organisations or their learners anymore (and did it ever?). Modern learning solutions are focused and efficient and celebrate the individual. This means learning that is personalised to each learner's needs and that adapts to how they progress through their learning journey. Considering how you can personalise your content should always form part of your standards.
There are many strategies that help us achieve this, from role-based learning paths or learning paths derived from diagnostics to branching to performance scorecards to individualised dashboards. Our design team can guide you through choosing and implementing the right tools for your organisation and learning solution.
5. Always Choose Accessibility
Without a doubt, accessibility is an essential consideration when creating eLearning solutions.
By ensuring that content is accessible to all learners, including those with disabilities, you can provide an inclusive learning experience that maximises engagement and knowledge retention. This means designing courses that are compatible with assistive technologies like screen readers, providing alternative text for non-text elements like images and videos, using high-contrast colours and legible fonts, and designing navigation that is easy to use and intuitive.
By making eLearning solutions accessible, you can create a more diverse and inclusive learning environment that benefits all learners and the wider organisation.
6. Develop With Diversity At The Forefront
Diversity is a critical aspect to consider when creating and developing effective eLearning solutions.
By designing courses that are culturally responsive and inclusive, you can create an environment that celebrates diversity and promotes equity in learning. This means creating content that reflects the experiences and perspectives of a wide range of learners and incorporating examples and scenarios that are relevant and relatable to diverse audiences.
Consider creating a set of guidelines for selecting imagery, use of language, characters, and more. It also means considering the diversity of learning styles and preferences and designing courses that accommodate different needs and abilities.​ By embracing diversity in eLearning solutions, you can create a more engaging and effective learning experience that promotes empathy, understanding, and respect for all learners.
How Do You Take These Elements Into Consideration In Reality?
When considering your learning design standards from the outset, we recommend that you plan carefully, consult all your relevant stakeholders, and ensure that you're always including feedback and recommendations from the learners themselves. It's essential that you understand what has worked in the past whilst remembering that you'll need to adapt and change for the future, too. Our learning design team are here to help you along the way and give advice and guidance based on our years of experience with like-minded learners and organisations.
We Are Here To Help
Sure, you know that accessibility, diversity, and brand should always be at the forefront of your design standards—but how can you actively ensure all these key elements are included in your forthcoming project? Our team love supporting organisations by working together to create clear, inclusive, and well-documented design standards.
Get in touch today to discuss how we can support you.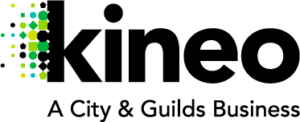 Kineo
Kineo helps the world's leading businesses improve performance through learning and technology. We combine quality in learning with award-winning customer service and innovation. We're here to take on your learning and performance challenges - and deliver results.
Originally published at kineo.com.