How To Unsuckify Corporate Training And Boost Engagement
Let's face it, many employees dread the idea of training. They often expect outdated videos, compliance manuals, and a variety of other boredom-inducing resources. Imagine their surprise when they log in to the training platform to find engaging scenarios, games, and demos that put things into perspective (and context). This eBook can help you launch learning initiatives that inspire, motivate, and entertain your teams while still achieving the L&D objectives.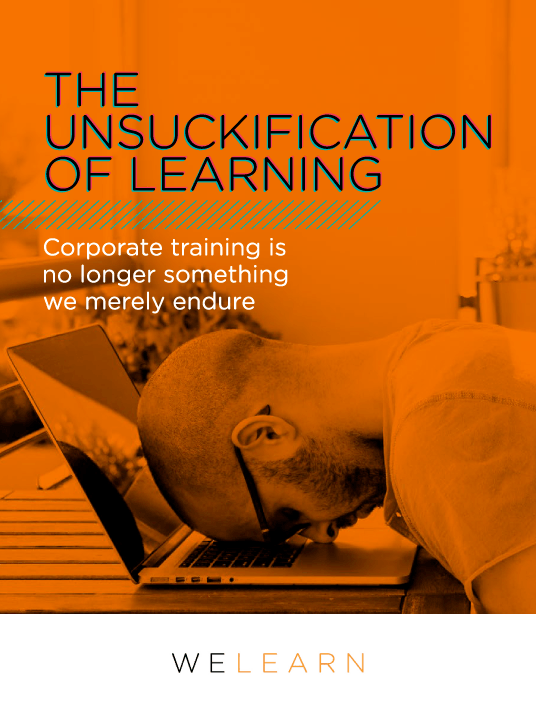 eBook Release
The Unsuckification Of Learning: Corporate Training Is No Longer Something We Merely Endure
Download this eBook to discover why, in the current environment, effective corporate L&D programs represent a major opportunity to close your talent gaps by focusing on the unsuckification of learning once and for all.
Why Modern Corporate Training Shouldn't Be Made For The Masses
Of course, it simply isn't feasible to create a separate training program for every member of your team. However, it's essential to create courses that feel custom-tailored versus one-size-fits-all. Employees should feel that the content was created just for them and their roles, responsibilities, and everyday tasks. That's where this eBook by WeLearn steps in to unsuckify training once and for all so that you can fully engage your workforce, whether you have a staff that's on site or is scattered across the globe. It covers everything from diagnosing the sources of boredom and emotional disconnect to developing beautiful eLearning courses that grab your team's attention.
About This eBook
What are the most common L&D faux pas? Are there cost-effective ways to personalize the experience and foster real-world application? How can you create training programs that meet learners' needs and expectations? Here's a brief glimpse of what you'll find in this guide by WeLearn:
Why Something's Gotta Give In Corporate Training
What's Causing The Problem? The Root Causes Of L&D Woes
Meeting Learners Where They Are: The End Of One-Size-Fits-All Learning
Why eLearning Beauty Is Non-Negotiable
How To Get Your Copy
Download the eBook The Unsuckification Of Learning: Corporate Training Is No Longer Something We Merely Endure to turn the employee engagement tides and close the gaps.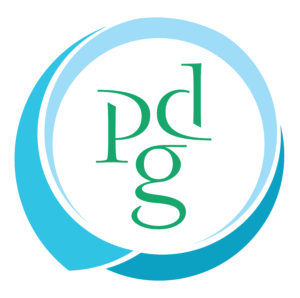 Performance Development Group
We make people better at making their business better.