The Value Of Your People's Knowledge
For many businesses, especially those within the knowledge-based economy, existing employees are their greatest asset. Staff turnover is expensive for any business. Studies in the UK showed that the direct cost of replacement is over £30,000 on average to replace an employee earning over £25,000 per annum. However, more detrimental is often the indirect cost that comes with losing valuable knowledge and experience—something that is far harder to measure.
Facilitating and encouraging knowledge sharing across your organisation can be an extremely effective way to both enhance productivity within your existing teams and mitigate the brain drain that comes with staff turnover.
While your L&D department can roll out training programmes in a planned and centralised manner, a culture of knowledge sharing and a toolkit that makes it easy means that information can be shared at the speed of need (just-in-time learning) and when it's convenient for Subject Matter Experts to do so.
Knowledge Sharing Definition
Knowledge sharing is the exchange of information, skills, and experience between individuals or across groups. When expertise is shared by an experienced person, it allows further people to benefit from that experience in order to boost their own performance and that of their peers, potentially strengthening an entire organisation.
Much knowledge sharing occurs naturally and accidentally through day-to-day interactions and conversations—those "water-cooler" moments that characterise informal learning or tacit knowledge. Of course, the COVID-19 pandemic has caused (or at least accelerated) the transition to a hybrid or fully remote work environment, making the accidental water-cooler conversation much less likely for many.
That informal kind of knowledge transfer is a social activity that is often hard to describe and organise—it comes with nuance, intuition, and the free flow of ideas.
However, explicit knowledge is something that can be more planned for and organised so that specific information can be codified and made available to others.
The main attributes of explicit knowledge sharing are:
Describable: The Subject Matter Expert must be able to clearly articulate the information and experience they want to share.
Visible: The recipient must be made aware that the learning materials exist.
Accessible: The recipient must be able to open and consume the content where and when they need it.
Organised: The recipient must be able to navigate learning materials so that they can be consumed in a structured manner without confusion or information overload.
Complete: The education or training content should fit into a wider organisational context, signpost further related information where needed, and clarify any distinction between self-published, employee-generated content and the more top-down learning materials created by an L&D team.
Knowledge Sharing Benefits
When you have in-house expertise, you'll want existing and future employees to be able to access it and enhance their own performance as a result. Knowledge sharing benefits can grow exponentially across a large organisation, spawning new ideas and strengthening the collective brain.
With a culture of knowledge sharing and providing the tools for digitising content, along with the structures to support it, a company can gain a great deal of competitive advantage. Some of the many benefits of knowledge sharing include:
Guarding Against "Brain Drain"
If important knowledge is shared frequently and in a well-organised manner, the loss and disruption caused by a key employee leaving is greatly reduced. Information shared by the leaver can be made available to their peers and/or successor, in addition to the general onboarding and training materials.
Succession Planning
While guarding against brain drain is about making the organisation resilient to employee departures by being agile in a reactive situation, succession planning is about looking ahead to (perhaps even scheduling) departures and promotions. This includes the process of knowledge transfer that will need to take place during that transition.
Starting in Spring 2021 during the COVID-19 pandemic, employees voluntarily leaving their jobs en-masse in many countries—most notably the US—was a trend dubbed "The Great Resignation" by organisational psychologist Dr. Anthony Klotz.
The pandemic caused employees in many countries to rethink their work-life balance, and many countries, including the likes of the UK, Australia and Canada, as well as the US, saw resignations increase, in addition to the millions of forced redundancies.
Regardless of COVID-19, millions of "baby boomers"—those born between 1946 and 1964—are now hitting retirement age. This large cohort of the population holds vast amounts of information and experience to share with their Generation X, millennial, and Gen Z successors.
Intra- And Inter-Group Communication And Coordination
Two of the great frustrations among business leaders are duplication of effort across teams that wastes resources and a lack of communication that prevents learning from previous mistakes.
With greater insight into what other groups are doing or have done in the past, good and bad, knowledge sharing helps time and resources to be used more effectively.
Trust Building
When individuals hoard information (albeit unintentionally most of the time), trust among peers is diminished. Providing employees with knowledge building tools, such as the ability to quickly and easily create and share digital training materials, more employees will feel supported by each other and that they are working collaboratively as part of a genuine team.
Management Support
Employees often feel that they are not being listened to, which can lead to discontent and potentially resignations as a result. Rather than only experiencing top-down training that can feel disconnected from their real-like working environment, knowledge sharing tools and processes can help employees at every level to create learning materials that help to provide management support and information gathering.
This can then influence subsequent onboarding and training materials created by management and L&D teams, making them more contextually relevant.
70:20:10 Learning
The 70:20:10 learning methodology proposes that, on average, 70% of workplace learning is done "on the job," while 20% is done through the sharing of knowledge between peers and only 10% is through formal, top-down onboarding and training.
That 20% part in the middle goes both ways—not only does the recipient benefit from information shared by the expert (making the 70% on-the-job part feel better supported) but the action of sharing knowledge can actually strengthen even the expert's understanding of a subject.
Studies such as this one detailed in the Applied Cognitive Psychology journal show that learning by teaching others is extremely effective because it enhances the pathways of knowledge retrieval.
Training Digitisation And Knowledge Sharing Tools
Digitising training makes it possible to store and share information with an unlimited number of employees, even across territories, virtually instantly. A good, modern eLearning content authoring tool makes it easy for any of your employees—regardless of their technical skills—to share knowledge digitally.
Such an authoring tool, like imc Express, can immediately benefit colleagues in any location via the cloud, while this form of training digitisation makes more knowledge available for future recruits too.
This is about employee-generated training content, and each person will have their own preferences around the style and media they feel most comfortable using for knowledge sharing.
Therefore, you'll want to make sure your authoring tool enables content creation and sharing through any combination of:
Text
Audio
Video (including subtitling)
Images
Interactive elements
There should be little to no learning curve when it comes to an eLearning authoring tool for employee-generated training software. It should be easy to access on any device, easy to use, and make the sharing of materials a fast and simple process.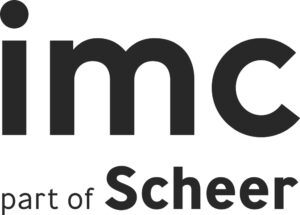 imc Express
imc Express is the world's easiest content creation tool. Save 50-75% on manpower and implementation time for new e-learning content. No need for designers, translators, or project managers; just your own subject matter experts and imc Express.
Originally published at www.im-c.com.