How To Make Working From Home Effective And Easy
It started as a pandemic in 2019, but COVID-19 will soon be endemic. Working from home, which was always a part of the working culture, is now a phenomenon going through its own transformation, unprecedented in history. But learning never stopped. Even more so, it has evolved.
According to Global Workplace Analytics [1], the number of people who work from home has increased by 140 % since 2005. And based on data from Kissflow Digital Workplace [2], remote work has increased by 173 % between 2005 and 2018. These are staggering stats, well before COVID-19.
Work from home is an almost inevitable and necessary topic of debate that will be a key for organizations and employees worldwide, for years to come. At the same time, everyone working from home need to step up, still feel smart, knowledgeable, and be ready for the future. Stay productive and still have the appetite for learning. That's what an LMS today must offer. "Learning experience" has superseded "learning management." The intent is to make learning easy, and still assure work from home looks simple and seamless.
An LMS That Compliments WFH
Always Staying Connected
Organizing remote meetings—be it Zoom, MS Teams, etc.—and setting up a virtual workspace for productive work to be done ensure that working remotely will never take time to get used to. It's about powerfully collaborating and effectively communicating with your colleagues, no matter where you are.
Looking Toward Readymade Content
Searching, saving, and eventually completing courses from various industry verticals across broad topics from our content aggregators like Go1, O'Reilly, LinkedIn Learning, etc., aid in building professional skills to make working from home even more productive.
Expanding Learning Benefits
F2F training sessions, for now, look like a long-gone dream, but, having said that, it's time to build interactive learning courses using powerful course authoring platforms. This means choosing from a diverse range of template libraries to make your course appealing and visual. Start to think about building expert tracks comprising of a series of specialist courses.
Working And Learning From Anyplace, Anytime
When you work from home, staying connected and being in communication are two unavoidable criteria. There could be various ways to do this, like chats, discussion boards, etc. Working through video conferences modes, creating, sharing, and co-editing documents and even working on ad-hoc assignment tasks will be crucial.
Managing Your Business From Anywhere
It's always been about saving money, but it's now time to nurture your resources to help manage your business and learning needs, and most importantly groom them all under one roof. Creating easy video tutorials to learn and teach your workforce, including how to manage day-to-day processes, is a step to be adopted.
Keeping Everyone Informed
Creating announcements, using push notifications, defining feedback systems for courses created and taken, and keeping internal employees and external partners informed is paramount. Brainstorming ideas could be a precursor to all this. Working from home means multitasking efficiently, working on your core deliverables, and yet educating yourself. It's all the three of them together.
Teaching From Anywhere
It's time to think out of the box, like setting up coaching or mentoring sessions, including on-the-job (OJT) tasks, wherein information can be shared on guidelines, systems, and tools. Because of all this, even distance learning becomes a reality. You do so by creating interactive presentations, courses, quizzes, assessments, etc.
No Micro-Management
Saving expenses by giving employees a better option with respect to learning and growth will now take an exponential turn even with work-from-home options. Every business needs this today. It's about envisioning learning plans to go well with work deliverables through effective scheduling mechanisms, like Outlook, Google Calendar, etc., including real-time tracking and monitoring.
Business As Usual
We cannot afford any more disasters putting a full-stop to the world moving ahead. It's time to do more with less. Saving office space and working on bettering occupancy is a must, but it must be done by empowering employees working from home. This is now a primary driver for attracting new talent and retaining existing talent.
Giving Back To Society
Taking a small step makes a life-changing impact on yourself and the extended community. It's a fact that that work from home has resulted in a dramatic reduction in traffic, congestion, and pollution. Client deliverables are still successfully closed without risking health and career progression. Learning needs to be inclusive and supportive of all these factors.
Reducing Business Travel
Today, the top management, senior managers, and executives don't need to travel for meetings, conferences, training programs, etc. It's all virtual and with so much of a positive impact. A learning platform's all-around capability must offer this and more to create learning journeys par excellence.
Tesseract Learning's KREDO Learning Platform can make working from home effective and easy for you. When KREDO happened, it stood in a silo. Today, it's a guide, a support system, and an integrator. Tesseract Learning's creation went beyond saving costs, working on profit margins, and managing teams. A learning platform making a profound impact across business verticals and industries is what we achieved. To put it simply, KREDO is an evolving intervention that keeps shifting gears in a manner that makes your journey sustainable.
Conclusion
With the right training decisions being made, and the right Learning Experience Platform being chosen, your business, both locally and worldwide, will enjoy the real benefits through a workforce who can work from home and still keep upskilling.
To learn more about the KREDO Learning Platform, contact me or leave a comment below.
References:
[1] Key Telecommuting Data and Trends
[2] 20 Shocking Work From Home Statistics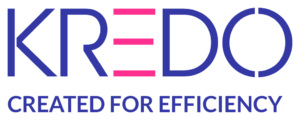 KREDO
KREDO is Tesseract Learning's answer to having a successful learning journey, where the learner ends up doing more and learning more in a much lesser span of time through exciting and continuous learning journeys.