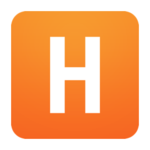 Harvest Features
Time tracking shouldn't weigh you down. Treat yourself to easy, intuitive timers that just work, wherever work takes you.
Who Uses This Software?
Harvest is ideal for client services businesses that need a way for their team to track time and expenses to multiple projects as well as freelancers who need to track time and invoice clients.
Harvest Features
Learn more about the features that differentiate Harvest from the competition.
Accounts and Permissions
Access Control
Approval Process Control
Collaboration Tools
Employee Profiling
Permission Management
Role-Based Permission
Budget & Cost Management
Audit Trail
Billing & Invoicing
Budgeting
Estimating
Expense Tracking
Job Costing
Multi-Currency
Multiple Billing Rates
Payroll Management
Project Budgeting
Customization
Custom Fields
Customizable Branding
Customizable Reporting
Customizable Templates
Template Management
Data Management
Data Import
Data Import/ Export
Document Management
Document Storage
Employee Database
Secure Data Storage
Tagging
Integrations
Accounting Integration
API
Email Integration
Mobile Integration
Payroll Integration
QuickBooks Integration
Third Party Integration
Time Clock Integration
Interaction Features & UX
Automatic Notifications
Commenting
Communication Management
Drag & Drop Interface
Email Notifications
Employee Portal
Employee Self-Service
Reminders
Search Functionality
Self-Service Portal
Location & Telematics
GPS
Location Tracking
Multi-Location
Real Time Features
Real Time Analytics
Real time Data
Real Time Monitoring
Real Time Notifications
Real Time Reporting
Real Time Updates
Reporting
Forecasting
Gantt Charts
Performance Reports
Projections
Reporting & Statistics
Summary Reports
Timesheet Management
Scheduling
Activity Dashboard
Activity Management
Automated Scheduling
Calendar Management
Project Planning
Task Planning
Task Scheduling
Security
Compliance Management
SSL Security
Time Management
Time Clock
Timer
Timesheets
Tracking Methods
Automatic Time Capture
Clock In/ Out
Manual Time Tracking
Mobile Time Tracking
Offline Time Tracking
Tracking Options
Absence Management
Attendance Management
Attendance Tracking
Billable & Non-Billable Hours
Employee Time Tracking
Overtime Calculation
Overtime Tracking
Time & Expense Tracking
Vacation/ Leave Tracking
Workflow Tracking
Activity Tracking
Assignment Management
Employee Management
Monitoring
Multiple Projects
Progress Tracking
Project Management
Project Time Tracking
Project Tracking
Status Tracking
Task Management
Task Tracking
Workflow Management