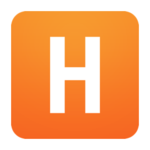 Harvest Pricing
Time tracking shouldn't weigh you down. Treat yourself to easy, intuitive timers that just work, wherever work takes you.
Who Uses This Software?
Harvest is ideal for client services businesses that need a way for their team to track time and expenses to multiple projects as well as freelancers who need to track time and invoice clients.
Pricing Options - Harvest
Learn more about Harvest's pricing options so you can make a business-wise decision on the best software to use.