Trending Learning Management Systems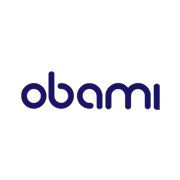 Obami Reviews
Obami's world-class, cloud based learning management system helps organisations setup and manage vibrant, learning communities. Easy-to-use tools help individuals and organisations develop, deliver and track engaging, online learning experiences.
Who Uses This Software?
Obami is used by professionals with the ECD / Basic Education & FET / Higher Education / Professional Development / Organisational Development sectors for Courseware Facilitation / Curriculum Delivery & Support / Content Sales / Franchising and CSI (Corporate Social Investment)
Obami Reviews & Ratings 2023
Read Obami reviews and discover how other eLearning Industry community members have experienced the software.
Usefulness

Usability

Customer Experience

Likelihood to Recommend
Apr 1, 2020
Obami is user friendly and developed to meet our needs
What do you like best?
We can customize any aspect of our online learning platform to suit our needs and the customer service absolutely wonderful. Thank you to Ennis, Barbara and the team!
What do you dislike?
I don't have any negative feedback. The Obami team has been so helpful. The Obami online learning platform is a valuable part of our organisation.