St. Patrick's Day Must-Reads For eLearning Aficionados
Who needs a four-leaf clover when you have a full library of enlightening eLearning reads to bring you good fortune? We already consider our eBook library to be a pot of gold, but we've handpicked these 7 titles from our virtual shelves.
7 eLearning eBook Hidden Gems You Don't Want To Miss
Discover how to connect with your online learners and break down accessibility barriers with the right technology. This eBook explores the many benefits of lifelike speech synthesis and tips to choose the best AI voice generator for your corporate training videos.
Can the right LMS help you improve CX and retain loyal customers? This eBook highlights the far-reaching effects of customer training on brand advocacy, satisfaction scores, and long-term business growth. You'll also discover how to maximize metrics and enhance your customer onboarding process with a solid strategy and LMS technology.
This eBook explores the requirements of modern leadership training in detail, with sections dedicated to leadership competencies and reskilling, and tips on leadership training strategies and activities.
Hear that carpe diem call? This essential read is an invitation to reimagine work as a source of resilience—and build a culture of innovation, inclusion, and lifelong learning. Get inspired by these lessons from SweetRush's 20-year adventure as a human-centered organization!
Organizations are now embracing digital transformation and remote learning in their L&D departments by shifting from ILT to VILT. Before implementing the digital transformation steps and using the solution levers, assessing maturity and readiness is important.
It's usually a good strategy to look to common practices in the field as a guide for reliable models to follow. Unbeknownst to many, in eLearning, this is often a recipe destined for disaster. In this eBook, you will find 10 (unfortunately) common design practices that represent some of the scariest realities of corporate eLearning.
This guide explores the benefits of game-based learning and how it helps bridge gaps and boost performance. It even covers real-life examples and case studies so that you can leverage the full potential of microlearning gamification for your L&D program.
Looking For More eLearning Inspiration?
Check out our eLearning eBook library for more must-reads. There are over 400 titles to choose from, penned by industry thought leaders and L&D insiders.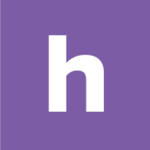 Homebase
Make work easier. Running a small business has never been harder. Homebase helps with free tools to track time and manage your team.