Improve Your Client Onboarding With eLearning
Monday. A hectic morning for the family of four. Baby Emma has woken up the family dog and her older brother with her hungry screams. Mom and dad are late for work.
On top of everything, they have bought three packs of diapers, more than they need this month. Dad takes a quick look at his emails. There's an unpaid car insurance bill. To cover all expenses, they dipped into their piggy bank. Looks like the vacation they've been dreaming about for years is going to have to wait. Again.
"Why don't you use that app you swore would solve our budgeting problems?" asks mom.
"I do use it, but I don't know how all features work and I can't get an answer from the company! I'm done with it."
Clients are not happy. A company called The Budget Manager has launched their new, exciting software called More for Your Money. It is full of useful tools for creating a family budget. But it's not easy to provide 24/7 support for clients from all around the world.
Having too many people on the support team is expensive. The Budget Manager has decided to boost their productivity by using eLearning as their education specialist for client onboarding. Did they make the right choice by choosing technology over a personal approach? Will our protagonists finally go on their dream vacation?
Let's find out.
Why Client Onboarding Is Important For The Success Of Your Company
Before we dig into the pros and cons of The Budget Manager's decision to use eLearning solutions, let's talk a bit about client onboarding.
If you want to build a lasting relationship with your customers, you must ensure that your clients fully understand your product and services.
A good client onboarding strategy is a must—it is your chance to avoid losing clients due to their dissatisfaction. And satisfied clients mean more referrals and more revenue.
Don't assume that your clients have all the information they need when they sign up to work with you or use your products. Otherwise, you will most likely have to do a lot of damage control.
Just like in the case of our, well, not-so-organized family. They needed information on how to use the More For Your Money software from the moment they signed up and paid for the service.
That's precisely why the benefits of client onboarding are invaluable. You provide your clients with the necessary information and create a secure space. You also build trustworthy relationships, since your clients know what to expect every step of the way.
Just imagine our mom sipping a cocktail on a sandy beach, relaxing by the ocean. Sounds way better than her leaving an angry review on social media, right?
The Budget Manager decided to use eLearning training for their clients. It's fun. It's engaging. It's informative and concise. Here's why this was a good decision.
How eLearning Solutions Improve Your Client Onboarding Process
There are many advantages of using eLearning training.
1. It Is Easily Accessible No Matter Where You Are
The beauty of eLearning is that the clients can access the courses at any time, in any time zone, and in every corner of the world. There are no limited customer service hours. And they choose their own pace of learning.
2. Quality Of Client Onboarding Is Equal For Everyone
eLearning courses include experts and senior sales representatives who explain things more professionally than their less experienced colleagues.
3. Customer Support And Solutions To All Problems In One Place
Solving tickets and customer issues is faster and easier. By choosing eLearning, The Budget Manager addresses all issues in these courses, and clients can find solutions to their problems at any time. Just imagine, if our dad had an eLearning lesson for his troubles, our family would already be on a vacation in some hot spot. Solving problems means happy customers. If More For Your Money software gets him to that beach, you can bet he will continue to use the service. And as we said, happy customers also mean good word of mouth.
4. It Improves Your Customer Retention Rate
Let's make an example of our dad again. If he knew how to use the app from the beginning, he most likely wouldn't think of quitting. If you explain how to use your product through eLearning training, your customers will be more inclined to use it and continue to pay for your services.
5. It Gives You An Advantage Over Your Competition
If there are several similar products on the market, onboarding with eLearning solutions brings added value to your services. It's a nice touch when someone takes the time to explain everything about their product or service so you don't have to figure it out yourself, isn't it?
6. It's Excellent PR
Why not boast a little bit about a cool and trendy new way of teaching people? It will boost your branding and marketing strategies, and you can brag about being a company that follows the latest trends. Because you do. eLearning has become an education specialist and is taking the world by storm.
eLearning Can Get You There In No Time—But What About The Disadvantages?
Every rose has its thorn. eLearning courses are interactive and keep your attention. With the decision to switch to eLearning and downsize their support team, The Budget Manager has gained a lot.
But, at the same time, they have lost something valuable as well: a human touch. They've also come across these disadvantages:
It's more challenging to ask questions – Even if all topics have been covered but you still find unresolved issues, you'll have to wait to get the answer.
There's no personal touch – Generic materials do not provide support to specific human needs. By dehumanizing the company, The Budget Manager is now relying only on technology. Which sometimes is not enough to provide all the answers.
Limited networking and business development possibilities – Networking and business communication are important for any company. Without human interaction, there is no opportunity to make new acquaintances and business partners.
No upselling and cross-selling opportunities – Likewise, if there is no communication with a person, you won't be able to offer other services or encourage your clients to purchase your other products.
What does this mean for The Budget Manager and any company that decides to switch to eLearning?
Add A Personal Touch To The Mix
If you're interested in eLearning and want to learn why education is your most powerful tool, you can read all about it in our previous article.
Ultimately, the goal is to make your clients happy without losing connection with them. So, the solution for The Budget Manager and every other company is to use the best of both worlds.
You can boost your productivity by using eLearning training to onboard your clients, and we recommend webinars for human touch and communication.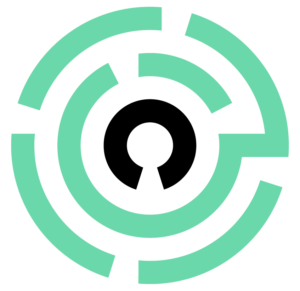 eWyse
eWyse is an award-winning agency, using a unique methodology called the 3C Framework to help build perfect eLearning courses that engage, entertain, and educate learners while helping companies to reach their objectives. Let's discuss your ideas!