40 eLearning Authoring Tools
At the List of Authoring Tools: Part 1 I presented you a list of 50 Authoring Tools. At the List of Authoring Tools: Part 2 I will presented you a list of 40 more Authoring Tools!!! At The Ultimate List of Authoring Tools we will cover 200+ of Authoring Tools. So stay tuned!
If you did not see your favorite Authoring Tools please leave a comment and I will added at the list!
Would you like to create a FREE eLearning portal in 30''?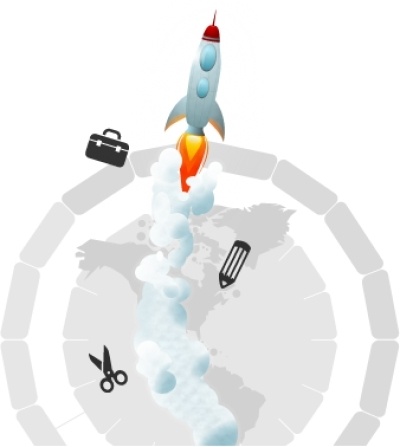 IBT Authoring: IBT Authoring is a Web-based authoring and editing tool for use even by authors with no knowledge of HTML or XML.
ICE - Instructional Content Editor: Need to create multiple courses? Need to localize a large amount of courses? Knowledge Anywhere's Instructional Content Editor (ICE) is a web-based rapid online course development tool with advanced workflow and translation management tools that enables rapid development of SCORM courses.
Illustrated Dictionary: Sign Smith Illustrated Dictionary is designed for everyone who wants to learn basic American Sign Language.
Impatica for PowerPoint: Impatica for PowerPoint 5 makes it easy to create engaging narrated, animated online presentations for eLearning, marketing and other applications.
Impatica OnCue: Impatica OnCue empowers you to deliver effective online communications quickly and easily. It provides a simple solution for the production and delivery of synchronized presentations that include video, powerpoint slides, notes, table of contents, supporting materials...
Inovae Authoring Tools: Inovae line of software, specializing in the area of e-learning, is to the provision of trainers and designers of training modules, the best tools to build devices online training more effective.
Instant Demo: Screen Recorder Software for Presentations, Training and Support.
Intuto's Content Authoring Tools (CATS): The Intuto Content Authoring Tools (CATS) is a web-based authoring system that gives users the ability to create online courses rapidly. This is done by compiling text and multimedia resources into structured and reusable learning objects and courses.
iSpring Converter: iSpring's revolutionary PowerPoint to HTML5 technology provides the most advanced PPT to HTML5 conversion in the market.
iSpring Pro: iSpring Pro is an advanced PowerPoint to Flash converter with e-learning authoring functionality.
iSpring QuizMaker: With a new iSpring QuizMaker authoring professional-looking quizzes and surveys is made really easy.
iSpring Suite: New iSpring Suite e-Learning authoring toolkit puts together professional products for creating effective Flash-based eLearning courses.
Izzui: Izzui is a place for collaboration where you learn and share. Izzui allows you to post your online content and presentations, invite friends to check them out and also subscribe to other people's Izzui posts.
Jackdaw: Jackdaw is an e-learning development tool that is entirely free of charge. Price is not everything however because at Open Elms we are convinced that it will also produce the best e-learning you have ever seen!
K12Share: K12Share is Tech4Learning's safe, online service for publishing student work created in Share, Pixie 3, and Frames 5.
KStutor: KStutor enables non-technical business users to quickly and easily create stunning knowledge transfer content for business system simulations and eLearning programmes.
LAMS: LAMS is a revolutionary new tool for designing, managing and delivering online collaborative learning activities. It provides teachers with a highly intuitive visual authoring environment for creating sequences of learning activities.
LearnCast Author: LearnCast is empowering content experts to design and deliver high quality content to learners via our easy to use rapid development tools.
Learning Ecosystem - Content Authoring Tool: This tool helps create dynamic content, which results in an interactive learning experience for students.
Learning Essentials for Microsoft Office: With Learning Essentials, educators and students can get started, stay organized, and successfully complete high-quality work. Educators can create effective instructional resources, complete administrative tasks, and implement new teaching strategies.
LearnITy Assessor: LearnITyTM is an advanced eLearning solution. The development of LearnITy is based on a unique synthesis of ideas drawn from fields of knowledge management, learning theories, intelligent tutoring systems, distributed computing, and adaptive multimedia.
Lectora Inspire: Lectora Inspire makes online course development fast and simple. Bundled with the leading flash content creation, screen capture, and recording software, Lectora's powerful authoring tools empower you to quickly create dynamic video and Flash eLearning content.
Lectora Integrator: Lectora Integrator for Microsoft PowerPoint automatically converts entire PowerPoint presentations or individual slides into Lectora format—and migrates transitions and speaker notes as well.
Lectora ProSuite: Lectora Pro Suite combines all the intuitive features of Lectora Publisher with powerful audio and video editing capabilities into one integrated, e-learning software package. Enhanced resources for the mobile web, rich multimedia, and accessibility empower you to create the most engaging and interactive learning experiences possible.
Lectora Publisher: Lectora Publisher e-learning software greatly simplifies eLearning course development.
LECTURNITY: Record your presentation using LECTURNITY and produce professional screen recordings. The use of all applications is intuitive, with no need to waste time reading complicated operating instructions.
LERSUS: LERSUS is a software product that allows creating interactive tutorials, computer training courses (CBT), and e-learning courses (WBT) according to the existing e-Learning standards.
LessonWriter: Lessonwriter is a free website for teachers that creates lesson plans and instructional materials for teaching English language skills from any reading passage.
LodeStar: LodeStar is the world's easiest eLearning authoring tool. Instructors choose from a wide variety of Star Interaction templates, fill in their content, and export to the web or to their online course.
LS Test Builder: LS Test Builder an affordable and easy-to-use way to help students master core subject area learning and prepare for state tests.
Luminosity Lightshow: Luminosity Lightshow is a versatile tool for creating hands-on, interactive simulations, for training users to perform particular tasks and activities within software applications.
Luminosity Studio: Luminosity Studio is an easy to use, rapid authoring tool for eLearning. Instructional designers, authors and subject matter experts can spend their time communicating knowledge, rather than being occupied with Web development and publishing headaches.
Melon Author: Melon Author is a rapid content development tool, installed as a Microsoft PowerPoint add-in. Melon Author inherits the wide popularity of PowerPoint among business users to ensure immediate comfort and kick-off.
Metamorphosis: Metamorphosis's developers have analysed the process by which instructional designers create e-learning courseware and have removed the repetitive, though taxing tasks and fully automated them in the Metamorphosis system.
Microsoft Learning Content Development System (LCDS): The Microsoft Learning Content Development System (LCDS) is a free tool that enables the Microsoft Learning community to create high-quality, interactive, online courses and Microsoft Silverlight Learning Snacks.
mLearning Studio: Anyone will be able to create and deploy mobile learning content with our easy-to-use mLearning Studio; choose templates, add text, images, audio, video and quizzes, then publish.
MLOAT: The Multimedia Learning Object Authoring Tool enables content experts to easily combine video, audio, images and texts into one synchronized learning object.
Modify: Modify allows you to customize any Mastery Advantage course to meet the specific needs of your company or individual workgroups within your company.
Momindum RichCorder: Momindum RichCorder is the perfect companion to Momindum Studio as it automates most of the Rich Media creation process, allowing users to easily create a presentation in minutes.
Momindum Studio: Streamline user-generated content from subject matter expert to the audience
You may also find useful:
Ultimate List of Learning Management Systems
Ultimate List of Content Authoring Tools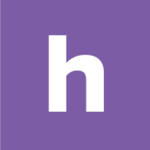 Homebase
Make work easier. Running a small business has never been harder. Homebase helps with free tools to track time and manage your team.