Why Choose Open-Source Tools?
At the moment, digital transformation has become one of the most important educational trends, especially taking into consideration the current situation that's occurring around the world. When you have quick and constant access to learning content, it's possible to gain knowledge and complete tasks from anywhere. And we know that situations require it quite often. With eLearning tools, we can respond to the latest requirements of the educational sector. But why do lots of educational establishments opt for open-source software for their learning process?
Here are 3 main reasons why:
1. Security
Even if it sounds hackneyed, we won't stop saying that security plays an important role in choosing software for education. Sensitive learner and educator data must always be protected. With open-source (and it would be even better with self-hosted) tools, you have full control over confidential data and can be sure it's safeguarded against possible threats.
2. Flexibility
With open-source products, you can easily add extra features which might be needed for teaching and learning. What's great is the community behind the open-source projects; they often help develop the product, bringing in new ideas and functionality. Moreover, if you already use open-source software, as a rule, you can combine it with other open-source tools.
3. Cost-efficiency
We can't deny that the price of software is an important thing for lots of educational establishments. Some of them, especially smaller ones, often have a tight budget for IT equipment and infrastructure. It is no wonder that they would opt for free open-source software instead of wasting the whole budget on expensive applications.
7 Open-Source Tools To Use In Education
Let's see what open-source software you can use to boost the learning process.
1. Moodle: The Most Popular And Highly Customizable LMS
Moodle is an open-source learning platform that allows you to build custom, secure teaching environments with interactive online courses on your private network. Students can attend online classes under the tutor's control or according to their own flexible schedule.
As one of the most popular academic resources, Moodle is used in lots of educational establishments around the globe. What makes Moodle unique is that you can easily extend and customize its ecosystem. If you open the Moodle plugins directory, you'll find over 1,700 helpful plugins and add-ons developed by the open-source community, such as grading, audio and video calls, creating certificates, etc.
2. ONLYOFFICE Docs: Document Editing And Co-Authoring For Your LMS
With ONLYOFFICE Docs, you can easily connect editors [1] with any eLearning platform you already use (including Moodle, OpenOlat, Chamilo, WebWeaver, HumHub, and others) and collaborate on documents directly within the course structure.
The suite is highly compatible with Microsoft Office files and offers lots of features for academic formatting and navigation, such as footnotes, table of contents, bookmarks, etc. Integrated plugins for creating bibliographies, searching for synonyms, translating, and checking grammar provide extra functionality you might need for teaching and learning.
Among the collaboration features, there are real-time and paragraph-locking co-editing modes, review, track changes, built-in chat, comments and mentions, and document comparison. You can also share documents with your students or colleagues with different permission levels to protect specific data from unwanted attention.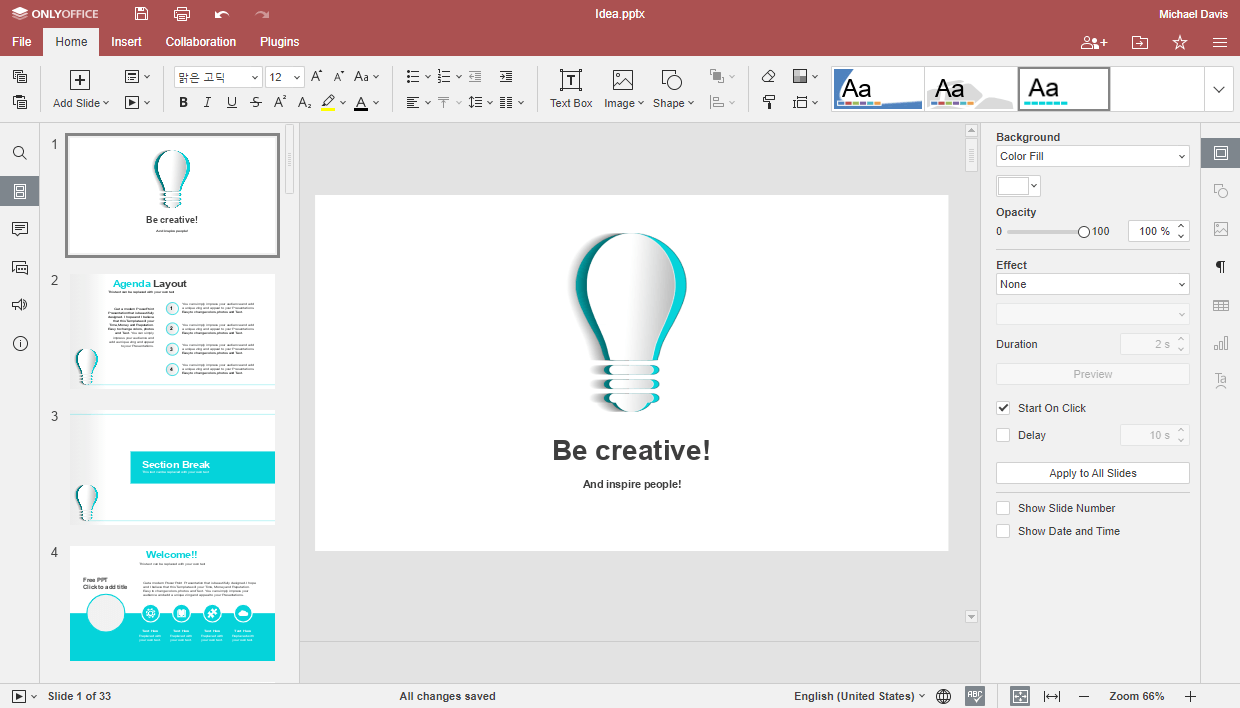 3. OpenOlat: Swiss Learning Platform With Podcasts
OpenOlat is an online LMS for teaching, learning, and communicating developed by the Swiss company Frentix. OpenOlat is short for "open online learning and training." This educational software offers numerous didactic options for creating and sharing your content. You can organize users into groups, assign them to the online courses and classes, and run exams.
Among the collaboration tools provided by OpenOlat, you will find chat features, blogs, comments, wiki, an assessment toolkit, project groups and virtual classes, portfolio tasks, and even podcasts.
4. Chamilo: Free Learning Platform With Time-Controlled Exams
Chamilo is a free eLearning management system developed by Chamilo Association, a non-profit organization located in Belgium. Chamilo's mission is to provide seamless access to learning software and resources to anyone who needs it. Multiple service providers and developer communities contributing to the project are a great help in this way.
With Chamilo, you are able to perform lots of activities needed for the learning and training process (e.g., managing students and courses, monitoring their progress, creating a social communication network, running exams, generating certificates, and more).
5. Open eLearning: Free Authoring Tool For Multimedia Courses
Open eLearning is free open-source software that allows you to build engaging educational courses and interactive tutorials in the form of games. It has screen capture tools and image editing software to help you work faster. Open eLearning is a stand-alone solution. You can easily download and install it on your computer with several clicks. It requires no subscription or internet connection.
6. Adapt: Easy-To-Use Authoring Tool For Multi-Device Content
Adapt Learning is an open-source and free eLearning application that allows you to build and design course content with interactive elements for any device.
The service is based on the Adapt Framework. To start working, you need to create a new user account and log into the system. When creating your course, you can preview it to check what it will look like for other users. Once you are ready, you are able to publish the created materials. The courses created using Adapt Learning can be delivered using a web server or through a SCORM compliant LMS.
7. CourseLab: Authoring Tool With A Programming-Free WYSIWYG Environment
CourseLab is a free eLearning authoring tool that allows you to create interactive tutorials, presentations, and other learning materials. It supports all the internet-data-friendly formats as well as most font styles. Content created in CourseLab is compatible with some learning management systems, including Moodle.
We hope you will find this article engaging and that the mentioned open-source tools will help you achieve even greater results in the digital education process.
References:
[1] ONLYOFFICE: How To Collaborate On Documents Within eLearning Platforms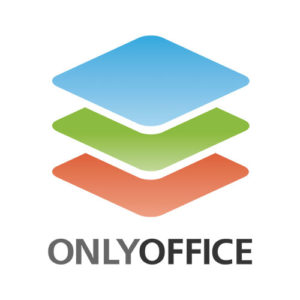 ONLYOFFICE
Fast and secure web-based office suite for education with online editors, fillable forms, document and project management