Benefits Of Hiring An eLearning Localization Project Manager
An eLearning Localization Project Manager oversees every aspect of the process. From choosing the ideal collaborators and verifying the source documents to following up with the client and completing the final edits. They are also charged with managing the budget, delivering on time, and resolving issues among team members. In short, the PM is the most valuable player when it comes to localizing online training and delivering meaningful learning experiences to your global workforce. Below are 8 often-overlooked benefits you can expect when hiring an eLearning Localization Project Manager.
Unexpected Perks Of Bringing A Localization Project Manager On Board
1. Keeps The eLearning Localization Timeline On Track
It's relatively easy to miss deadlines with so many tasks involved. Especially when you're dealing with multiple eLearning localization projects at once. An eLearning localization Project Manager helps you keep your timeline on track by delegating assignments and holding everyone accountable. For example, they ensure that the eLearning translators have all the resources they require to get the job done without delays, sticking to the original launch date.
2. Resolves Team Conflicts And Boosts Morale
When there are numerous people involved in the eLearning localization project, there's bound to be a disagreement or two. However, the eLearning localization Project Manager helps resolve team conflicts and boost morale among collaborators. They won't let an argument spiral out of control and derail your eLearning localization project or allow personality clashes to diminish the quality of the finished product.
3. Acts As A Go-Between For Stakeholders And Collaborators
The eLearning localization Project Manager often serves as the line of communication between stakeholders, clients, and collaborators. They may even work directly with remote learners to get their feedback and improve the localized content. This requires a high degree of communication and interpersonal skills so that they can appease all parties. For example, meet with upper management to clarify the learning objectives and then articulate them to the eLearning localization team.
4. Vets Candidates To Compile Your eLearning Localization Dream Team
One of the most essential tasks of an eLearning localization Project Manager is to gather an eLearning localization team for each region or market. They must not only find top talent but also vet potential candidates and ensure that everyone understands their role. This may involve online interviews, portfolio evaluations, and even test projects. It's their job to compile your eLearning localization dream team so that you get high-quality content within budget.
5. Understands The Cultural Norms And Backgrounds Of Your Audience
The eLearning localization Project Manager has intricate knowledge of your audience's needs, expectations, and cultural backgrounds, or they're willing and able to hire an eLearning localization team who does. They know how to create online training content that engages your corporate learners without causing offense. For example, how to incorporate subtle touches of humor that form a connection and omit puns that just aren't relatable. Even if they tickled funny bones in other parts of the globe when you used them in past online training courses.
6. Keeps The eLearning Localization Project Within Budget
In some cases, the eLearning localization Project Manager is charged with negotiating fees for collaborators and/or vendors. For example, they must get the best price for eLearning authoring tools or the new LMS to improve your ROI. They may also be responsible for paying invoices and maintaining team timesheets. Another crucial budgeting task for eLearning localization Project Managers is to plan every stage of the eLearning localization project and account for hidden fees.
7. Ensures The Content Aligns With Your Brand Identity
eLearning localization is not simply a matter of translating the online training content and ensuring it adheres to cultural norms. eLearning localization also verifies that the online training content aligns with your company image and messaging. For example, the tone still reflects your identity and features your logos, color schemes, and other brand elements. As such, every member of your team gets the same online training experience regardless of their physical location.
8. Finds The Right Tools And Resources For The Task
In addition to compiling your eLearning localization dream team, an eLearning localization Project Manager must also gather the best toolbox for the job, as well as ensure that everyone has access to essential resources they need to complete their work duties. Thus, improving resource allocation and team productivity, since everyone has the assets they require to develop engaging and memorable online training content that's relevant for your corporate learners. This part of their job description also involves testing various tools to find the perfect fit for your team's talents, as well as researching reviews and vetting vendors. On top of that, they have to verify that the software is always up to date and seek out additional resources when the need arises. For instance, the current LMS supports multiple languages, but not the native language of your newest target group.
Tip To Find The Ideal Perfect eLearning Localization Project Manager For The Task
It all starts with finding the right eLearning localization Project Manager who possesses the ideal skill set. You could ask for recommendations in-house or search on job boards. However, one of the most cost-effective ways to hire an experienced eLearning Project Manager is to post an opening online. eLearning Industry's job posting platform keeps your listing active for 30 days and grants access to an extensive resume database. You also receive automatic notifications when you receive a new application and can manage applicants online.
Conclusion
An eLearning localization Project Manager sets the example and ensures that everyone has the resources they need. They resolve conflicts, keep the lines of communication open, and address your corporate learners' needs. In short, they're the jack of all trades when it comes to creating online training courses for your global audience. However, they still need the support of your organization and their team to achieve the best results without becoming overburdened.
You know the benefits of hiring a localization PM, but what else does your organization require to create content for its global workforce? The right outsourcing partner can help you develop engaging and memorable L& D content on a tight timeline. Visit our exclusive eLearning content provider directory to find the best localization PM for your project.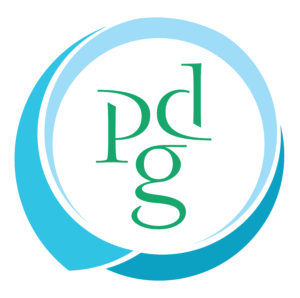 Performance Development Group
We make people better at making their business better.