Unexpected Benefits Of Investing In A New Learning Management System
Purchasing a new LMS platform takes time and resources. You need to research the available options, evaluate your current online training strategy, and gather in-house feedback. As such, many organizations stop short of investing in a new LMS, believing the rewards don't justify the risks. But there are some convincing reasons why you should implement a new Learning Management System, especially if your current software is underperforming. Below are 9 unexpected benefits of investing in a new Learning Management System.
Find and compare the eLearning Industry's Top LMS Software
Save Time & Money. Choose your Best Customer and User Experience LMS!
1. Reduces L&D Costs
A new LMS can help improve resource allocation and reduce costs. You no longer have to pay for on-site instructors. If you already own an LMS, a replacement gives you the opportunity to remedy all the current shortcomings. For example, adding new features that increase workplace productivity and streamline the development process. Some are even equipped with asset libraries like eLearning templates, cut-out characters, and images you can incorporate into your eLearning course design. This way you don't have to invest in third-party resources.
2. Stores Data Safely And Securely In One Location
All your information is stored safely in a single spot that's easy for everyone to access. Everyone who's been granted permission in the system, that is. Most LMS vendors use advanced encryption protocols to keep your data secure. Thus, you don't have to worry about your sensitive user information or online training material falling into the wrong hands. However, your L&D team and corporate learners can still log in to get the online training resources they need round the clock. When in doubt, ask the LMS vendor which safety measures are in place and how often they upgrade their technology.
3. Improves Learner Engagement
The beauty of Learning Management Systems is that they give corporate learners the chance to train when it's most convenient for them rather than forcing them to make room in their schedule for a scheduled training session. They can also focus on their personal areas for improvement instead of keeping pace with peers. All this translates into improved learner engagement. Corporate learners are even more motivated to learn because they have the chance to pursue their goals on their own terms.
4. Greater Personalization Options
One of the most common reasons why organizations make the switch to new LMS solutions is lack of customization options. Their current system simply doesn't allow them to realize their goals, and limits their IT skills or creativity. A major benefit of investing in a new Learning Management System is greater personalization options, from integrating personalized online training paths to adding branding elements to ensure cohesiveness.
5. Better Big Data
Big Data is a precious commodity. When you're equipped with LMS metrics, you have the power to personalize your approach, improve online training effectiveness, and allocate resources efficiently. A new system can give you access to better Big Data that's targeted to your online training objectives and goals. For example, customizable reports or data visualizations that allow you to spot patterns and trends. Some even help you track informal and social learning activities.
6. Improves eLearning Team Efficiency
Even the most talented and experienced eLearning teams find it difficult to use certain Learning Management Systems. They may fall short when it comes to the User Interface design, or they simply lack the features needed to create engaging online training content. A new platform gives you the ability to improve the efficiency of your eLearning team by removing tech limitations. They're free to ignite their creative spark to develop meaningful online training experiences, as well as tap into the power of built-in analytics to continually improve their online training strategy.
7. Reduces Compliance Risks
You must be able to update your online training resources quickly to account for industry changes, as well as company policies and compliance topics that may lead to costly violations. A new system helps to reduce these risks by making course revisions stress-free. Your eLearning team can just log into the platform, access the built-in templates, and add the necessary information. Therefore, employees have access to the most current compliance resources to prevent fees and penalties. Not to mention, keep everyone safe on the job and ensure that they adhere to company standards.
8. Removes Accessibility Roadblocks
Accessibility is a significant hurdle in online training. You must have a platform that's accessible on any device and makes navigation a breeze. Investing in a new Learning Management System removes these accessibility roadblocks, especially a responsive platform that delivers multiplatform-friendly content. Every member of your team can get the online training materials they need when they need them most. This includes just-in-time support tools that allow them to bridge gaps remotely.
9. Increases Your Profit Margin
All these factors give you the opportunity to broaden your profit margin and improve online training effectiveness. You spend less developing and deploying online training materials, while employees find it easier to access relevant support resources anywhere, anytime. As such, you're able to devote your resources to other endeavors that further support your goals. Another profit-boosting benefit is increased sales and customer satisfaction. Employees bridge gaps and expand knowledge more rapidly, which means that they're able to provide better service to your consumers and impart product knowledge.
Can any of these LMS selling points help your organization improve ROI and online training effectiveness? It may take some convincing to get your stakeholders on board, and you will have to conduct some extensive research to find the ideal platform. However, a fresh LMS can bring your company countless benefits for everyone involved. Corporate learners get more from the online training experience. Admins find it easier to update materials and deploy content quickly. And your accounting department will appreciate the fact that your new system cuts costs and improves resource allocation.
Wouldn't it be great if you could review all the leading LMS products in one place? Our online LMS directory features all the top vendors in the industry. You can even filter the results to find the ideal platform more rapidly.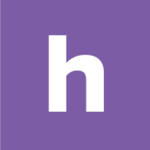 Homebase
Make work easier. Running a small business has never been harder. Homebase helps with free tools to track time and manage your team.