45% Of Employees Say Company Leaders Don't Understand Their Motivations
Creating a company culture that instills a sense of belonging and nurtures employees' talents is no small feat. However, companies that dedicate themselves to the task of forging a collaborative and authentic culture are paving the way for long-term success. Unfortunately, based on the findings in this report, many employees feel that leadership is missing the mark. Focusing on the wrong perks, corporate apathy, and misunderstanding the true nature of company culture are just a few of the obstacles standing in the way. This report delves into the data that was gathered from 1200 workers across 5 industries, and the key takeaways are shocking.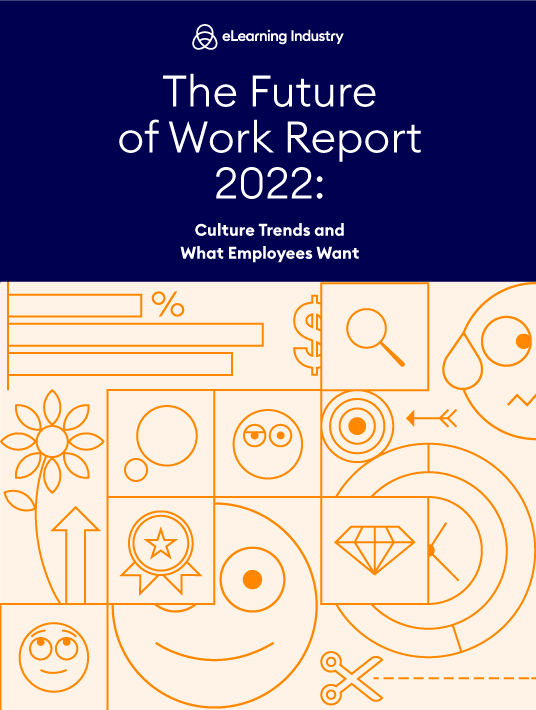 eBook Release
The Future Of Work Report 2022: Culture Trends And What Employees Want
Discover what employees value today and how they feel employers are doing when it comes to designing a great workplace.
Has The Meaning Of Company Culture Changed?
According to our survey findings in our Future Of Work Report, 78% of employees think that "company culture" has changed since the pandemic. Another 67% believe that it is now less about team building and more about offering perks and flexible work options. One reason for this dramatic shift might be that many organizations have switched to remote or hybrid work models. Employees who are scattered around the globe might feel disconnected or that they lack peer support, and a strong company culture has the power to unite everyone behind a common cause. Culture gives them a framework of values and corporate beliefs, but it must be more than just verbiage. That's where many organizations drop the ball. In fact, 38% of employees say that they're embarrassed by the company culture that their company promotes or claims to have.
Explore The Dynamic Between Leadership And Employees
Do employees feel like they play a pivotal role in shaping company culture? How have employers reacted to culture change in a post-pandemic world? Here's a sneak preview of what you'll find in this report:
Post-Pandemic Revelations: Shocking Leader-Employee Relationship Findings
Which Perks Are Popular Among Employees In The New Normal?
How Do Employees Perceive Their Company's Culture?
Which Aspects Of Company Culture Do Employees Value?
How Do Employees Feel About Growth And Advancement Opportunities?
What Does The Future Hold For Workforce Development And Culture-Building?
Quick Tips For Employers To Cultivate A Culture Of Empowerment
How To Get Your Copy Of The Future Of Work Report
Download The Future Of Work Report 2022: Culture Trends And What Employees Want today to identify areas for improvement that may exist in your organization and find out how to cultivate a culture that surpasses employees' expectations.