Top 10 FREE iPad Apps to engage your students
1. Subtext
If you want to enjoy digital book discussions with your students, Subtext is the ideal app for you. A free iPad app that allows classroom groups to exchange ideas in the pages of digital texts. Your students can now improve their analytical and writing skills through the use of enrichment materials such as quizzes.
2. Common Core Standards
A great reference for students, parents, and teachers to easily read and understand the core standards. Quickly find standards by subject, grade, and subject category. This app includes Math standards K-12 and Language Arts standards K-12.
3. Pocket (Formerly Read it Later)
When you find an interesting article, video or web page that you want to read, watch or view later, put it in Pocket. Once it's in Pocket, it automatically syncs across to your phone, tablet and computer so you can view it anytime on any device, even without an internet connection.
4. EarthViewer
EarthViewer is like a time machine for exploring Earth's deep history. With EarthViewer you can now scroll through the last 4.5 billion years. Layer your view of shifting continents with data on atmospheric composition, temperature, biodiversity, day length, and solar luminosity, to get a more complete view of our dynamic planet.
5. Edmodo
A social learning platform for teachers, students, and parents that can be incorporated into classrooms through a variety of applications. Make your daily life easier by engaging with you students through secure classroom discussions, posting assignments, gradebook tracking, file sharing and uploading, and many many more.
6. Kindle
The optimized Kindle app for iPad, iPhone and iPod touch enables users to read Kindle books from over 1,000,000 books in the Kindle Store and various newspapers and magazines. Amazon Whispersync automatically syncs your last page read, bookmarks, notes, and highlights across devices (including Kindle), so you can pick up your book where you left off on another device.
7. TeacherKit
Get organized as a teacher with TeacherKit. This free app helps you organize your classes via features like attendance or grade-tracking. A teacher's Swiss Army knife, with various tools for behavioural monitoring, grading and classroom organization.
8. Wikitouch
With WikiTouch you can now create, organize and share your notes using iPhone, iPod Touch or iPad. The free version of WikiTouch contains a small ad to the top of your notes. If you like WikiTouch, but you don't like ads, you can upgrade with a one-time in-app purchase, then become a Premium user without any additional subscription. Ideal if you are looking for a great application that helps you to better organize your digital life, to retrieve critical business and personal information. It works like a personal wiki, where notes are linked together so that you can browse your personal content just like the web.
9. Coolibah
Coolibah is now FREE without any limitations at all! If you have the free version, you can update now to remove all the limitations! This digital scrapbooking app can be easily used to present students work in an organized way.
10. WordWeb dictionary
The WordWeb English dictionary and thesaurus: fast searching, spelling suggestions, definitions, usage examples, synonyms, related words - and no adverts. An offline audio version is available separately.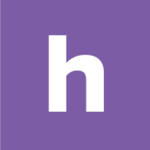 Homebase
Make work easier. Running a small business has never been harder. Homebase helps with free tools to track time and manage your team.