7 Stress-Free Steps To Go Virtual
While many organizations are looking for innovative and cost-effective ways to train their teams, most assume that virtual training can never be as effective as on-site training. Maybe they're unfamiliar with learning technologies available to make this hurdle a thing of the past. One of the most common hurdles is putting their VILT plan into action. Where do you even begin? What is the process involved?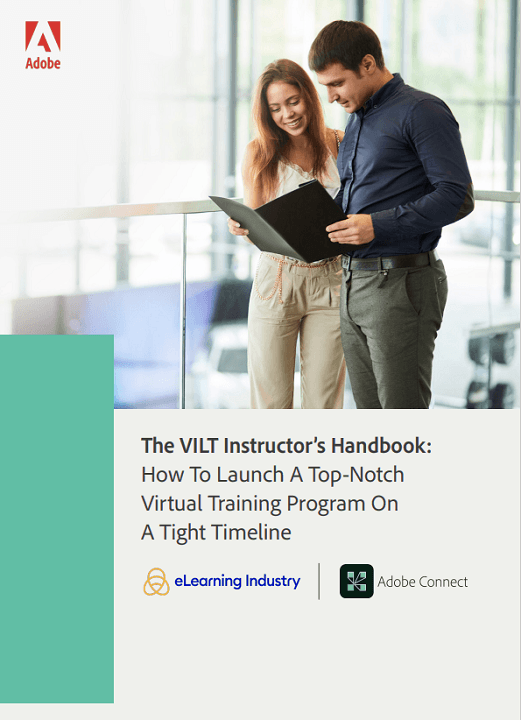 eBook Release
The VILT Instructor's Handbook: How To Launch A Top-Notch Virtual Training Program On A Tight Timeline
Learn how to launch an awe-inspiring virtual training program for your team!
Steps To Switch From On-Site To Virtual Training
Conduct A Needs Assessment To Pinpoint Potential Roadblocks
The primary objective might be to reap the many rewards of virtual training, such as reducing L&D costs and improving remote accessibility. However, you need to identify key pain points to be addressed with the new program in order to unlock the full benefit of VILT. This calls for a needs assessment that isn't restricted to the gaps in your current training program but considers alignment with the overall business strategy and goals.
For instance, why are customer satisfaction stats slipping in recent months? Is there a link between low CX scores and ineffective online training resources? This needs assessment also allows you to disclose potential obstacles before launching your virtual training strategies, such as the use of barebones meeting tools, or outdated learning technology, or lack of expertise in using the full potential of L&D tools.
Identify In-House SMEs
Transitioning from physical classes to virtual training doesn't necessarily mean that you'll have to hire additional instructors or facilitators. In fact, with proper training and support, current instructors can step into the role of VILT expert. As an example, a sales enablement instructor can offer virtual sessions on a grander scale, instead of on-site workshops that can only accommodate 30 employees or external partners. Another option is to evaluate the skills and competencies of your staffers to find hidden SMEs. A customer service manager might be the ideal instructor for your VILT interpersonal skills certification course.
Develop A Virtual Training Curriculum
Which elements of engagement will you include in your virtual training courses? How will you simplify complex subject matter to make it easy to digest? What's the best way to bridge knowledge gaps using available resources? Successful virtual training experiences start with a clear and concise curriculum. Of course, measurable objectives lay the foundation for this as well as desired outcomes and performance behaviors. For instance, what do employees need to accomplish or understand by the end of the VILT session? Do they require hands-on experience to reinforce knowledge and evaluate practical skills application and can those interactive elements of training be delivered virtually just as effectively?
Launch A Supplemental Library
While a structured curriculum is essential, you also need to consider JIT support. A microlearning resource library gives employees the opportunity to fill gaps on the spot and address areas for improvement autonomously. They can also use this repository to supplement their virtual training experiences. Let's say that a member of your team is still unsure about the latest product line or needs to work on their communication skills. They're able to access the bite-sized scenarios, simulations, and tutorials available in a persistent virtual environment, even after the live classroom to quickly expand their professional know-how at their own pace.
Choose The Best Virtual Training Software For The Task
Selecting the right virtual training solution for your L&D and business needs should be a top priority, as you'll use the system to develop and deploy your VILT strategy. Ideally, the software should be more than just a "meeting tool." It should serve as a central hub for every webinar, workshop, brainstorming session, and virtual training event. Some of the most important factors to consider are your price range, system versatility, and user-friendliness. The cheapest may not be the best. Every member of your team should be able to use the software to host peer coaching sessions, virtual classrooms, etc. Last, but not least, hosting and attending events should be stress-free.
Test The Virtual Training Waters
Before you roll out your virtual training plan of action, it's wise to wade into the waters of VILT and see how everything goes. Host a few test events to evaluate your approach and curriculum design. Are all of your instructors well prepared? Do your JIT support tools align with the objectives? Should you fine-tune your discussion points to reduce seat time? Do your guest speakers/co-instructors need more prep to keep the conversation on track and deliver the necessary information? Now is the time to identify roadblocks that might hinder learner engagement or the quality of your virtual training experiences as a whole.
Gather Feedback To Identify Emerging Gaps
There are two essential feedback points to consider. The first is during your test rounds. Conduct surveys to see how attendees felt about the virtual training course and what needs to be improved. Next, you should gather feedback post-implementation to dive deeper into the UX and ensure that all the previously disclosed issues have been addressed. For example, you should include a Q&A session at the end of each event to address questions and concerns immediately, instead of saving it until the very end of the VILT certification course.
Another important component is ongoing feedback to identify emerging gaps as they arise. Everything is running smoothly with your health and safety compliance course until the rules and regulations change. Now you need to update your curriculum, JIT support library, and instructor talking points to reflect the new guidelines and mitigate risks.
Summary
Ultimately, you need an intuitive and robust system to lower the learning curve and offer corporate learners a seamless transition from physical classes to virtual training. Adobe Connect gives you the ability to transition from on-site to virtual training without losing that all-important human connection. You can host live training events, workshops, and webinars to keep your team in the know.
Whether you're just starting to dive into virtual training strategies or would like to improve your existing VILT approach, this guide is an essential read. Download the eBook The VILT Instructor's Handbook: How To Launch A Top-Notch Virtual Training Program On A Tight Timeline to enact meaningful change and leverage the full power of online training platforms.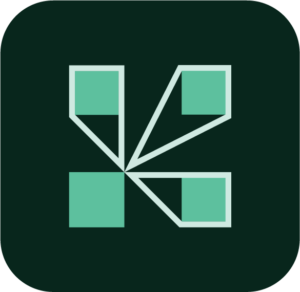 Adobe Connect
Unleash the true power of virtual classrooms to deliver on your learning objectives.