User Onboarding Process: Increase User Satisfaction And Decrease Churn
A successful onboarding experience paves the way for a happy and profitable relationship between you and your users—one that promotes retention and user satisfaction.
Zach Bulygo, from KissMetrics, related optimizing your onboarding process to the game of Frogger. The purpose of Frogger is to safely cross through the busy traffic and get to the other side of the street. So, how is this like your onboarding process exactly? Well, Bulygo makes the argument that your new user, the frog, needs to get to the other side of the street (your product), where desired outcomes can be realized. Your challenge is creating this path to success.
Sounds tricky? With the right onboarding process flow, you can safely and efficiently get your users to "the other side".
Why Mapping A User Onboarding Process Is Necessary
You'll know it's time to create or analyze your user onboarding process flow when and if you begin to experience low product adoption and/or unusually high churn rates. If not addressed, an increasing churn rate will impact every department in your company. Marketing will have to work harder and spend more money to fill a leaky funnel, sales will be forced to scramble, and your support organization will be up to their eyeballs in tickets.
The guys over at Punchlime have put together a great Slideshare presentation titled The Impact of Churn, Customer Success, and Instrumentation on SaaS Performance [1]. Check out the figures below to understand how even a small reduction in churn could impact your revenue.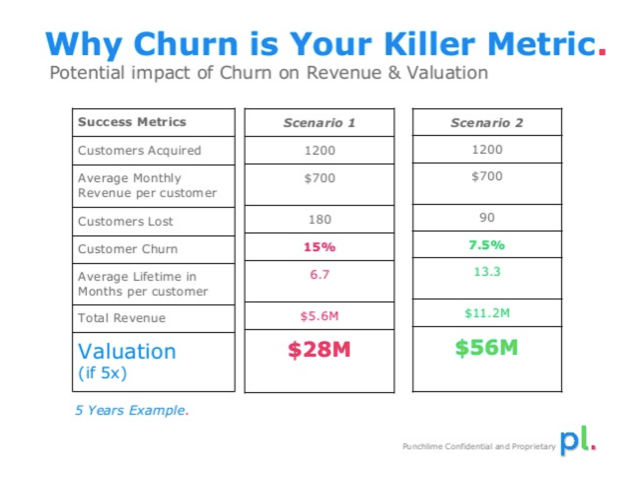 It is a well-known fact that a poor onboarding experience is one of the most common reasons for churn. In this awesome post on successful customer onboarding [2] by customer success pioneer, Lincoln Murphy shares, "When I talk to Enterprise, high-touch SaaS companies that experience a lot of churn or non-renewals, aside from misleading sales practices, the main culprit is the customer onboarding process. Whether the Time to First Value is too long, the experience is painful, or expectations are simply mismanaged, those seeds of churn can be traced back to onboarding".
And while it's obvious churn can be addressed with an improved onboarding process, that shouldn't be our sole reason for investing in this area. We should instead look to user outcomes, says Murphy.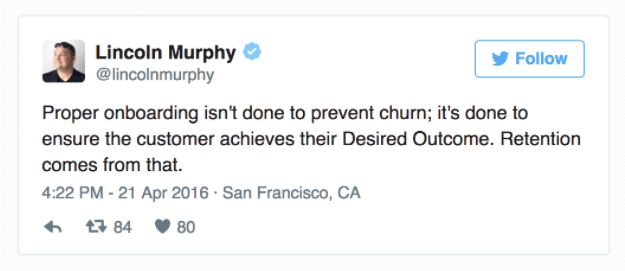 Good onboarding ensures your users are achieving their desired outcomes. But how do you create good onboarding? The first step is to map out your existing onboarding process flow.
Related reading: 8 Ways Training Automation Helps You Attract, Onboard & Retain Customers
How To Easily Map And Measure Your Onboarding Flow
Mapping your existing flow gives you a launchpad for optimization. With your existing flow in hand, you'll be able to begin putting the appropriate tech in place to track and analyze how users are actually moving through the current process.
Mapping
For this step, I recommend simply using Google Slides. That's what we use and it's great at outlining process flows.
Clearly laying out your content development approach will ensure that everyone on your team is fully versed in the organizational structure, format, and scope of content production. Or, if you're tackling this project on your own, an outline mapping will keep you organized and focused on the goals and objectives as you create content.
Measuring
Once you've mapped your existing flow, you can begin collecting some baseline path and funnel data. You'll use this data to understand how people are moving around your application, and if they are in fact moving through the funnel the way you've intended.
For this type of tracking, you can use an LMS like Northpass. Northpass has extremely powerful analytics features that streamline event tracking and provides deep insights into very little upfront work required.
Data is the objective pillar that drives every successful business. Its integration into every department helps teams reach success and contributes to higher-level revenue goals. For online training programs, data plays a critical role from beginning to end.

The above screenshot was taken from the article, "How to Optimize Your Onboarding Flow with Kissmetrics" [3]. It gives you a glimpse of what Kissmetrics has to offer. What you're looking at is their Funnel Report. Your funnel can include any necessary events. The tool provides you with the ability to track new events quickly using their "click to track" feature.
Since most SaaS companies have their onboarding flows broken down into a few steps, they can use the Funnel Report to track where they're losing the majority of new users.
Building An Onboarding Process From Scratch
If you haven't yet dedicated resources to onboarding, and your users have (up until this point) been leading themselves to your product, you'll want to approach this entire process strategically.
Define Success Up Front
A successful user onboarding flow gets new users to perform the tasks within the product that have historically led to long-term use. You'll want to take a look at your oldest and most successful customers to see what those first few key tasks were.
Some Metrics To Consider
Number of days active in the first 30 days
Number of content uploads in the first 30 days
Revenue from sales in the first 30 days (eCommerce example)
For more onboarding process measurement ideas, I strongly recommend checking out Andrew Chen's Quora answer to the question, "How do you find insights like Facebook's '7 friends in 10 days' to grow your product faster?" [4].
I hope this article has left you feeling like you can easily create and optimize a user onboarding process flow for your product.
To see some in-depth examples of real-life onboarding flows, check out the Scalable Workforce Onboarding For Fast-Growing Brands eBook to find out how onboarding can help you ramp new hires faster, more efficiently, and more cost-effective than ever before.
References: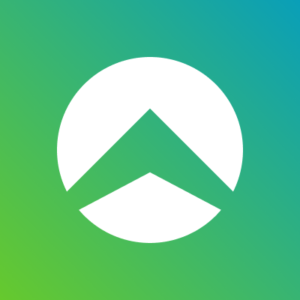 Northpass
Northpass is the learning platform that gives businesses the freedom to easily create, manage and scale their learning programs exactly the way they want.