The Top Guest Articles To Enjoy This Festive Season
Do you hear those sleigh bells jingling? That can only mean one thing...the holiday season is quickly approaching. So, why not take some time to relax, unwind, and enjoy some of the best guest posts that eLI has to offer this month? In no particular order, here are the top 5 guest articles published on eLearning Industry in November.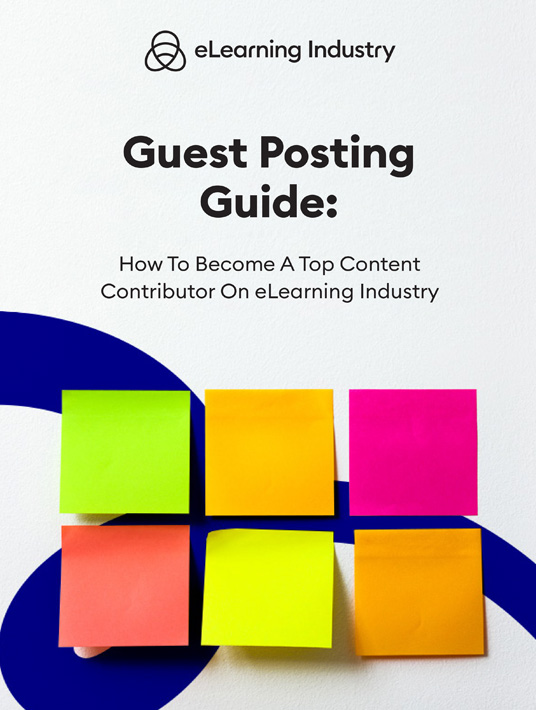 eBook Release
Guest Posting Guide: How To Become A Top Content Contributor On eLearning Industry
Discover what you gain by guest blogging and what are the basics of writing a guest post for eLearning Industry.
5 Guest Posts To Make Your Day Merry And Bright
Tacit knowledge sets each person apart due to professional and personal experiences. Federico Schiano di Pepe shares how can you capture this knowledge to your company's advantage, from creating a continuous learning environment to building the right knowledge management system.
Setting up multiple cameras with AI tracking, re-outfitting your conference rooms for Zoom or Google Meet, and purchasing new video conferencing and telecommunications technology is costly. Peter Marotto, CTC, M.Ed. offers some tips for low-cost methods to refit your class from fully in-person or fully remote to hybrid.
Retailers today have innovated in eCommerce and customer experience technology, but is this enough to stay competitive as the economy faces major threats? George Elfond explores why it's time to reimagine the retail workforce and empower them with modern eLearning and performance enablement tools.
Many students are reluctant to enroll in an online course because they think it's not worth the cost. Little do they know that the cost of distance learning is very reasonable compared to that of offline classes. Michelle Sanders explains why.
Following the security best practices highlighted in this article will ensure that your eLearning environment is safe and secure. Lucy Detrix covers everything from creating a detailed plan to developing clear compliance policies.
Would You Like To Be Included In Our Next Guest Author Showcase?
A big thanks to all of our featured authors! We'll be highlighting our top guest authors every month in our Guest Post Showcase. If you'd like to be considered for our next list, submit your article to build thought leadership and connect with our eLearning community.
You can also subscribe to our guest author newsletter for tips, hot topics, and exclusive promo opportunities.