Highlighting Our Top Guest Post Authors For February 2022
It's that time again. Today we're here to shine the spotlight on our top guest posts for February 2022. From creating the perfect eLearning resume to calculating the value for DE&I, our guest contributors share their valuable insights on a broad range of L&D topics. You're sure to find helpful pointers and troubleshooting tips in these top articles.
Educators worldwide have gained immense interest in adopting technology to improve teaching and equity in education. In this article, Harish Agrawal explores how the sector is in the process of inculcating a culture of change, a better understanding of problems, and figuring out tools that can enable equality.
Building an online resume can feel confusing—you may be puzzled about which platform to choose, the best domain name to pick, and which projects to display. If you're unsure about how to build a resume website, this article by Lydia S. will guide you through it.
Conversations around diversity, equity, and inclusion (DE&I) have grown in recent years, but it's commonly misunderstood when discussing company culture. Ali Knapp discusses how creating and maintaining an inclusive workplace is crucial for company success and longevity.
Virtual Reality training is on the rise. But what exactly makes it such a valuable employee learning tool, and how can you leverage it for your business? In this article, Judy Dunn explains why there appear to be two camps in the business sector: those who believe that Virtual Reality (VR) belongs to the entertainment industry, and those who can no longer imagine training their employees using traditional learning methods.
As new educational breakthroughs emerge, it's essential to take a look at some of the key trends in education that the industry participants should be aware of. Callum Rae explores the next steps in terms of improving the online learning experience now that the technology is in place and courses are widely available online.
Would You Like To Be Included In Our Next Showcase?
A big congrats to our featured contributors! We'll be highlighting our top guest author posts every month. If you'd like to be considered for our next list, why not submit an article to build thought leadership and connect with our online readers?
Are you an industry thought leader who'd like to be included in our 2022 eLearning Trailblazers List? eLearning Industry gives you a platform to share your perspectives and industry expertise.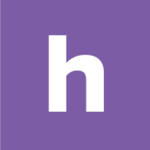 Homebase
Make work easier. Running a small business has never been harder. Homebase helps with free tools to track time and manage your team.