3 Large Enterprises That Are Implementing User-Generated Content
The general rule is that eLearning content has an author's name, and when a user puts their name to it, they generally care that the quality is good. Also, the best training content in an enterprise is often shared through informal networks; if you let users decide what's good, they will provide feedback and comments to help improve the content. Companies that have deployed user-generated content say this is much more effective than the traditional quality control workflow for validating learning content.
Changing eLearning Dynamics In The Enterprise To User-Generated Content
Find out how L&D teams can start providing a platform that facilitates user-generated content.
Will the culture accept it? Employees generally accept change when it makes sense and they can see the positive benefit for themselves. User-generated content is reaching that tipping point, in part, because of the diversity of perspectives it fosters. Sharing knowledge from the source reflects not just one approved approach, but multiple approaches. For example, instead of one best case practice, you might end up with ten. Learners can then decide what works best for them and match the right training to their needs.
Is my job secure? Will the power dynamics shift? Giving Subject Matter Experts tools and support to create training courses benefits the entire organization. Learning designers can focus on strategic projects, including high-profile content, and also consult with users as needed. Stakeholders with smaller (yet still important) requests can have solutions built quickly by their own teams. Users can be empowered to create content in a timely manner where they see skills and knowledge gaps.
Let's explore 3 examples of successful user-generated content implementation.
Use Case 1: AkzoNobel
The leading global manufacturer of decorative paints and coatings, with over 45,000 employees worldwide, started with user generated content over six years ago.
Challenge
Restructuring in the Learning and Development department left a one-person operation to support ad-hoc online training courses and requests. The department uses third party developers for custom training for global or specific projects.
Solution
AkzoNobel decided to empower Subject Matter Experts and Learning and Development professionals to create their own courses using an eLearning authoring tool by Articulate. Expectations were that initially 20-25 employees would create courses in the first year. Employees were provided on-brand templates with a basic didactical structure and instructional videos. The idea was to provide easy, effective, and attractive tools and support.
Result
Within the first year, 60 people were creating courses. Six years later about 125 people have created between 800 and 1,000 user-generated courses – for both internal and external customers. The cost savings/value averages between EUR 5,000-20,000 per course.
"As an L&D department you need to realize that a lot of training is developed outside your area of control. Projects happen throughout the company and often have a critical training component. By facilitating an easy-to-use authoring solution you can have an impact on that process by ensuring a more standardized, cost-effective and sustainable way of working. No more scheduling classroom sessions; learning content is available at the employees' moment of need. The idea is no different than Wikipedia; our internal experts create the content and the user adaptation and feedback can be seen as basic quality control."

– Jeff Kortenbosch, Senior eLearning Specialist, AkzoNobel
Use Case 2: Nielsen
The global consumer research and insight company, with over 40,000 employees in more than 100 countries, started a pilot for user generated learning content in Q4 2015.
Challenge
The global learning team needed to focus more on strategic, high-profile projects that yielded the most impact to the largest audience. It therefore needed a way to direct smaller requests, especially from regional teams and smaller functional areas, toward a self-service solution.
Solution
A comprehensive toolkit called myTraining Builder, including:
Best practice guidance, FAQs, videos, and other resources to aid in creating effective learning.
A self-paced wizard to help determine whether training is the answer and, if so, what kind of learning solution was the best fit.
A managed community on the company's enterprise social network for users to ask questions, share ideas, and learn from each other.
Access to Easygenerator, a cloud-based authoring tool that enables users to generate their own eLearning, deployed via the enterprise LMS.
Sample courses and materials to inspire creative development.
Webinars that communicate the benefits and answer user questions.
Instead of saying "Sorry, that's outside the scope of what we can do", the global learning team can now offer a well-supported solution to stakeholders with smaller requests, and retain its focus on key global initiatives.
Result
Users and key teams across Nielsen have piloted myTraining Builder and provided positive feedback. They especially like the ease and flexibility of Easygenerator. The next step is to raise awareness and publicize the solution more widely across the organization. Senior leaders and regional partners support it fully.
"As we developed our user-generated learning solution, we researched eLearning authoring tools that could support our needs for an intuitive, easy-to-use tool that delivers professional quality results. Our solution, myTraining Builder, provides all the necessary components for user generated learning content – guidelines, templates, tools, including Easygenerator, as well as support from the learning team via our social media community. It's a win-win situation because the learning team can focus on the strategic priorities of the business while users are now empowered to efficiently create professional learning content that meets the needs of their teams. It's important to keep an open dialogue with users to ensure the solution evolves and continues to meet their needs."

– Kevin Claus, Director, Talent Engagement & Development, Nielsen
Use Case 3: Kaplan
The global education provider in more than 30 countries with 19,000 employees pioneered user-enabled eLearning early on.
Challenge
Kaplan had a small corporate Learning and Development function supporting over 10,000 people inside its academic enterprise. The team had fewer people to support a larger audience, including support centers, physical campuses, and work-from-home employees. The Learning and Development team was running at capacity. It became apparent that the company needed a better way to share knowledge and enable users and Subject Matter Experts to contribute to training courses themselves.
Solution
Kaplan started with an informal approach: It used a wiki confluence that was familiar to employees, was searchable, and served as a single repository of information. Every piece of content had a name; if someone edited a piece of content, it was recorded. There was also an enterprise social network where users could share best practices and embed videos and links to interesting articles and learning content. At the time, Kaplan did not have a user-friendly eLearning development tool for users to create their own courses, but the company was headed in that direction.
Result
When Kaplan activated the community to share content, the volume of content increased and the content was published faster and in greater context than before. For example, Subject Matter Experts could share content in pieces or in different formats, such as video. People felt their content was more valued. As they were encouraged to share information, the idea that they were providing something useful to their peers grew. They were helping people rather than helping organization.
"The trend towards user-generated eLearning content is inevitable and is happening both as information moves faster and as learning and development teams have to do more with less. eLearning software such as Easygenerator is making this easy for users. With the right process and workflow, learning teams can manage the process, but ultimately content quality will be determined by the community. It's becoming a reality, but I think a lot of companies are just starting to consider it."

– JD Dillon, Learning and Performance Consultant, and former Director Learning Technology and Development Director, Kaplan
Related articles:
1. 6 Recommendations For Creating User-Generated Content
2. Free eBook: Changing eLearning Dynamics In The Enterprise To User-Generated Content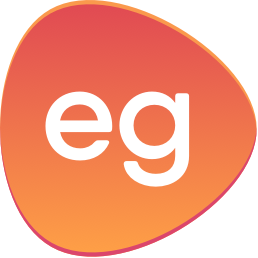 Easygenerator
Easygenerator is an online e-Learning authoring tool for people without an e-Learning background. Create courses and quizzes and host them in our cloud and see learner's results at no extra charge. Uploading to your website or LMS is also possible.