Here's How You Create Multilingual eLearning
Creating a multilingual course is not as simple as framing content in English and then translating it. There's a lot that goes into it. From understanding the context of local languages to the variations in dialects, all of these together matter when designing a multilingual course.
Minding Your Language
In the late 1990s, Cadbury Schweppes introduced a line of products in India. These products were already famous in the west, namely the U.K and U.S. Among the new line of products, Schweppes introduced a tangy, orange-based drink called Sunkist. This product was perfect for India's tropical conditions where it gets hot pretty fast. However, even though the product seemed like a perfect match for Indian consumers, it never really took off. In fact, it was discontinued soon after launch and has never made a return.
Experts speculated that the name Sunkist was something that Indians just did not want to relate to since India is already a place where the sun shines brightly throughout the year. A name like Sunkist may have worked well in the British Isles where sunshine can be seen as a rare commodity. But Indians had enough sunshine and if there was anything they wanted, it would be to run far away from it.
This quick story reminds us to keep local sentiments in mind if we wish to gain acceptance and succeed in foreign locations. eLearning is not different. As geographical boundaries are blurring with advancement in technology, keeping the language requirements of people you interact with in mind is very important. And this is prompting modern training facilitators to design and develop multilingual eLearning courses and ensure that high-quality, instructional design-based content is pushed out beyond the barriers of language to everybody.
Requirement Analysis
It is important to first assess the geo-specific course requirements to ensure that the training content is relevant and of high quality. This is additionally important in areas where local rules and regulations play a major part in your training and your learners' lives. Some examples are tax, labor laws, compliance, and so on. The analysis is about determining the learning objectives, outlining content, designing instructional strategy, and defining the assessment approach.
Choosing The Right Technology
So, the starting point of building a multilingual course is building it in English. However, you must ensure that the right set of tools are used to develop the course in English so that the required language you want it to later be translated to is also supported by the tool. This is because some courses may need to be translated to a language that goes from right to left or a bidirectional script too. If the tool you use cannot do this, the translation process will end up breaking your design. Moreover, if the tool you are using cannot support the language itself, then building the UI and UX of the course in the translated language is going to be a tough task.
Terminology In Multilingual eLearning
To build a good multilingual course, it is essential to ensure that the text is correctly translated and also uses geo-specific terminology. Remember that the output provided by the tool is not as good as what a professional translator can help you with. Moreover, placing industry-specific terminologies, ensuring the references are correct and making sure that the UI and UX are translated are all important things to keep in mind.
Cultural Sensitivity In Multilingual Courses
It is important to ensure that the content, language, and references used are culturally sensitive, using the right examples for explanations that are relevant to a specific geography. And your course must also make room for adaptation to different, culture-specific information, currency, date formats, and so on. It is always good to review your content with a native speaker or people who have a clear idea of the culture. For example, a baseball reference will make sense only in the USA. At the same time, some phrases that are casually used in one country are actually offensive in others.
Concluding
Finally, it always pays to enlist the help of third-party, linguistic testing and validate if the course has been translated well. This is to ensure that the course developed is suited to match the requirements of the target audience and also to identify if the course needs additional, local references. These protocols will ensure that the course will yield better results and engage a diverse set of audience groups.
Anthony Burgess once said, "Translation is not a matter of words only, it is a matter of making intelligible a whole culture." You could say that about a whole eLearning course too!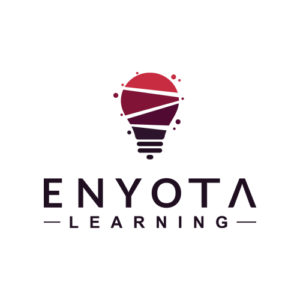 eNyota Learning Inc.
We are a 14 year old company focused on providing learning solutions to organizations globally. Our clientele includes corporates, training, education, and eLearning companies across the US, UK, Europe, Middle East, and Australia.