Top L&D Secrets Unlocked: The Perfect Microlearning And Gamification Combo
Have you ever caught yourself wondering how to maintain high engagement levels for your employees during their training? Of course, in such times, this is a difficult thing to achieve whether in traditional or plain online learning. With technology occupying more and more space in our daily lives, routines, and interactions, it is necessary to adapt and provide quality training. Finding the perfect balance between microlearning and gamification is key for all the above.
Also, the attention span of the modern learner has become shorter, so forget what you already know about chunky pieces of content that learners have to digest. This cannot do the job anymore. And, this is where microlearning comes to save the day of L&D professionals that aim to engage their employee training participants! In addition, combining it with gamification can really do wonders for your business!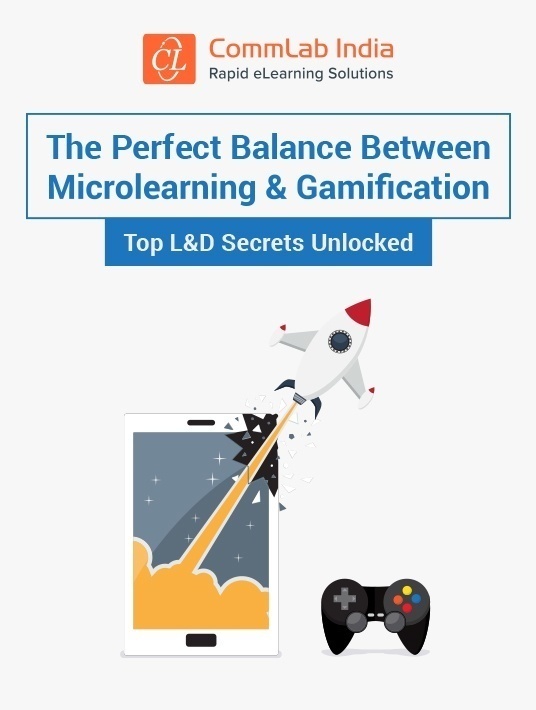 eBook Release
The Perfect Balance Between Microlearning And Gamification
Discover why microlearning is important for today's learners and why training managers should care.
Why Invest In Microlearning
Let's explore what microlearning entails. As the word explains itself, we are talking about learning that comes into small bites. You may also see it as bite-sized learning. The learning content is delivered to the employee training participants in small, very focused bits. A microlearning module is short, fast (not more than 10 minutes), and covers one learning objective. One amazing thing about it is that it can completely replace the existing training, or it can complement it, as it comes in various forms, such as:
Animations
eBooks
Games
GIFs
Quizzes
Videos
Case scenarios
Digital flashcards
Infographics
Mobile apps
Interactive resources
Concept and process maps
Investing in microlearning comes with its benefits. In the eBook The Perfect Balance Between Microlearning And Gamification you will get to explore in depth why you should give the green light to microlearning. In short, by implementing it in your organization you can easily meet the learning needs of the modern learner, while at the same time it can be used for both formal and informal learning. If you're looking for some extra training boost and JIT support, this is your chance to thrive with microlearning. Also, content can be delivered and updated rapidly.
Combining Gamification With Microlearning
In the eBook The Perfect Balance Between Microlearning And Gamification, you will discover how implementing gamification into your microlearning can step up the game of your training strategies. Yes, these two can be perfectly and seamlessly combined, whilst you aim for top-notch learning experiences.
If you believe that gamification is just about using actual games and playing around without purpose, you couldn't be more wrong. Gamification entails the application of game mechanics to learning in a way that enhances learner participation and engagement. Such game elements can be leaderboards, scoring systems, badges, and different levels to motivate learners for faster problem-solving.
Gamification is one of the best solutions to amplify your training as it is considered to be the language of the current generation and can promote behavioral changes that can be measured. In addition to making employee onboarding a great and fun experience, it can provide a framework for microlearning, as well. Finally, it boosts the productivity levels of your workforce and thus improves ROI.
About The eBook: The Perfect Balance Between Microlearning And Gamification
If you're mesmerized by the results that the combination of microlearning and gamification can bring to your employee training, delve into this amazing resource and explore in detail the following:
4 Reasons To Include Microlearning In Your Learning Strategy
Why Gamification For Engagement In Corporate Training
Gamification With Microlearning: 7 Steps To Deliver Top-Notch eLearning Content
6 Microlearning Best Practices To Use With Gamification
3 Examples Of Leveraging Gamified Learning With Microlearning
5 Ways Gamification Maximizes The ROI Of Your Microlearning Strategy
Design Microlearning Solutions By Leveraging Rapid eLearning
Get to analyze and discover how you can implement microlearning bits in your learning strategy without worrying for the pitfalls. Learn why you should invest in gamification to engage your employees, and most importantly how to join microlearning and gamification forces to deliver amazing content for your eLearning. The best practices of using gamification are deeply explored in this resource, as well as concrete examples of how to leverage gamified learning with microlearning. Last but not least, find out how to maximize the ROI of your microlearning strategy by using gamification and how to design microlearning solutions with rapid eLearning!
Conclusion
It's certain that gamification can infuse some fun in the learning experience, but implementing gamified microlearning in your employee training strategy is one of the best ways to ensure employee engagement. Deliver nuggets of top-notch eLearning content, but make sure you carefully educate yourself around the topic by digging into the eBook The Perfect Balance Between Microlearning And Gamification, a resourceful guide for all L&D experts and leaders!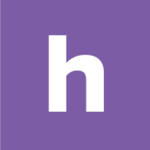 Homebase
Make work easier. Running a small business has never been harder. Homebase helps with free tools to track time and manage your team.