Tips For Successfully Deploying A Responsive LMS
A mobile LMS does eliminate some of the anxieties associated with online training. It eliminates accessibility issues and allows you to track emerging mobile learning gaps. But there are still some aspects of implementation that can be nerve-racking. These usually boil down to a lack of organization and planning. You jump into a new platform without vetting LMS vendors or don't get team input to fine-tune your roll-out schedule. Thus, the corporate eLearning project is doomed from the beginning. Fortunately, the simple and straightforward timeline below can help you launch a responsive LMS with minimal stress.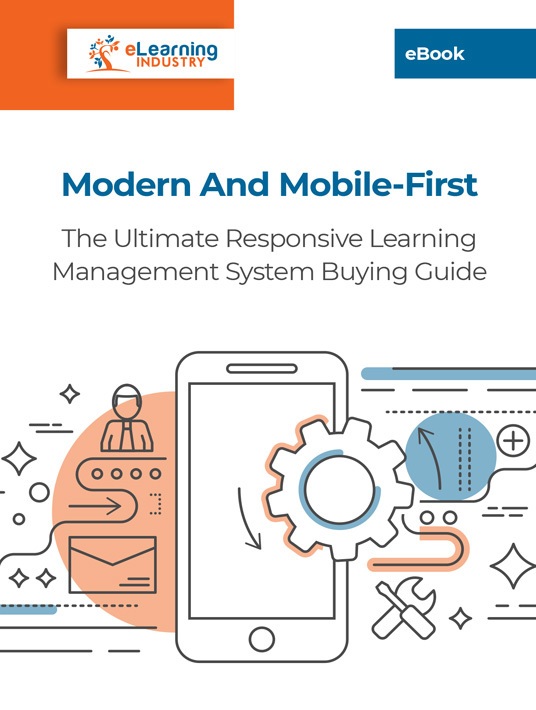 eBook Release
Modern And Mobile-First: The Ultimate Responsive Learning Management System Buying Guide
Discover how investing in mobile training solutions will help you stay ahead of the competition.
1. Conduct A TNA
Determine what your current online training strategy lacks and how your new mobile training solutions can bridge the gaps. Conduct a detailed Training Needs Analysis to get to the root of the change. Why did you decide to switch platforms in the first place? Was it a matter of low employee engagement or on-the-job proficiency because they couldn't access JIT resources? A TNA allows you to create a shopping list of features you need and adjust your L&D plan to suit your current online training objectives.
2. Develop A Budget And Deployment Schedule
Set a realistic budget that covers everything from mobile LMS and authoring tools to seat time and L&D payroll. There should also be a deployment schedule that outlines the entire process—which this article will map out in greater detail. Make certain to leave some room in your budget and timeline for the unexpected. For example, learning the new mobile training tool takes longer than you thought. Or there are additional setup fees you forgot to include.
3. Choose A Platform That Delivers All The Essentials
There's a difference between must-have features and those that might be nice to have. You should never compromise when it comes to the former because these functions impact your ROI. Choose a responsive LMS that delivers all the essentials your team needs to get the job done. You must also consider front-end user preferences. For instance, does the Learning Management System support downloadable mobile training content or offline access? Are your employees able to use the latest mobile devices to access the platform, then move to the PC to complete the task?
4. Evaluate Your Existing Online Training Resources
Which eLearning authoring tools or CRM software do you already own and are they compatible with your new responsive Learning Management System? Is your online training library full of valuable assets you need to reuse to reduce costs? Evaluate your online training resources to see what you have to work with and how you can stretch the L&D budget. This also helps you do a clean sweep of outdated assets that no longer serve a purpose in your employee development strategy.
5. Create Mobile-Friendly eLearning Content
Another reason to analyze your repository is to view everything through a mobile-first lens. In most cases, you must revise existing online training content to make it multiplatform-friendly, such as resizing images, adding buttons instead of text hyperlinks, and optimizing videos. The responsive LMS does not convert this online training content for you. It merely displays the most suitable layout based on the user's device. It's your job to ensure that the PC resources are ready for their small screen debut.
6. Launch A Mobile Learning Support Library
One of the main benefits of mobile training solutions is that employees can get the training they need when they need it. This usually involves JIT mobile training resources that are bite-sized and available on the go. Launch a mobile learning support repository that is convenient and gathers all the information in one place. You can even compile existing assets or break them down to create a microlearning mobile training library without going over budget.
7. Roll Out A Testing Round
Don't dive right into the deep end and roll out your comprehensive mobile learning strategy on day one. It's best to conduct a test session to identify areas for improvement, then implement your holistic mobile-first plan. Start with a few employee training participants who can test out the mobile training tool on different devices. Then ask for their input regarding the overall mobile training experience, accessibility gaps, and mobile training content quality. You can even host a live event where back-end developers and admins can field questions or concerns from the test-round employee training participants.
8. Assess LMS Success
Success means something different for every organization. It greatly depends on your expectations, objectives, and desired outcomes. Thus, you must be ready to evaluate effectiveness periodically and make necessary adjustments. Assess LMS success to determine if the platform truly aligns with your mobile training needs and training requirements. You may have to purchase add-ons or upgrades to improve functionality. This is why it's so essential to sign up for free trials and demos. They allow you to gauge the mobile training tool's practicality for your use case, instead of simply relying on ratings and reviews that are based on someone else's experience. Schedule weekly reviews, in the beginning, to discuss issues with your L&D team and ensure you're on the right track. The move it to once every month/quarter, depending on your goals and implementation metrics.
You can always build on this deployment schedule to suit your organizational needs and budget. For example, you may have to go slow to free up funds or alleviate the workload on your L&D team. It all depends on your in-house assets, mobile training objectives—and deadlines—and employee preferences. However, the important thing is to iron out a schedule in advance so that you allocate resources effectively as well as map out potential delays and make a backup plan to avoid L&D disasters.
If you want to provide quick, convenient, and meaningful learning experiences to your workforce, download the eBook Modern And Mobile-First: The Ultimate Responsive Learning Management System Buying Guide. You will find insider secrets that will enable you to choose the ideal mobile training platform in order to provide top-notch mobile training and JIT support even when your employees are away from the office.