How To Choose The Best Animated Video Maker For eLearning
Your eLearning team is looking for an animated video maker that is flexible, feature-rich, and user-friendly. But how do you know which video authoring tool is ideally suited for your needs? The secret is to treat your next animated video maker like a job candidate. You have to put your top choices through the vetting process, and make the right inquiries during the interview. Here are the 8 top questions to ask when choosing the best animated video maker for your eLearning course.
1. Does The Animated Video Maker Have An Impressive Online Asset Library?
The animated video maker needs to have built-in assets, unless you want to start your video from scratch and have your own resources on-hand. These assets may include eLearning templates, characters, audio, and eLearning interactions. Ideally, the animated video maker should feature a broad range of themes and topics. For example, different industries so that you're able to create diverse online training materials in the future. Look for versatile online asset libraries that adapt to your needs. The animated video maker may contain media for your current eLearning project. But will you be able to use it for the next?
2. Are There Integrated Audio Tools?
The animations may be the star of the show, but your production isn't complete without a soundtrack. This includes audio narrations, sound effects, and background music. As such, your new animated video maker should have integrated audio tools. For example, a video recording and editing platform that allows you to fine-tune your voiceovers. Ideally, it should also have an audio library with royalty free tracks and sound effects.
3. Does It Have A Built-In Character Creator?
This is actually a two-part feature to look for. The first is a character creator that allows you to develop your own animated personas. The second is a character library that comes with pre-built personalities. Some animated video makers may offer a cut-out character repository with different poses and interactions, while others provide simple and straightforward static images. Keep in mind that online learners are more likely to connect with the video if they can relate to the characters. Thus, it's wise to find an animated video maker with a broad range of character types, such as different traits, appearances, and attire.
4. How Do You Publish The Finished Product?
You put a lot of time, effort, and resources into the production process. Therefore, you need to be sure that your animated video maker can actually publish the finished product. Furthermore, the quality must be on-par with the rest of your eLearning course design. For example, a high definition video that is viewable on mobile devices. Some animated video makers allow you to upload it to your eLearning course directly, as well as to video sharing and social media sites.
5. Does It Have Flexible Pricing?
One of the most important factors to consider is the cost. It may have all the bells and whistles, but is the animated video maker really in your eLearning budget? Many animated video authoring tools have flexible pricing plans to choose from. For example, higher plans may include enhanced collaboration features or more music tracks. Some allow you to remove their watermark logo from the video for an additional monthly fee. If the software vendor offers a free trial, take the opportunity to test out the features to see if it's worth the investment. This also gives you the chance to determine which pricing tier you truly need. For instance, you may only require the basic package because you don't require special fonts or password access.
6. What's Included In The Package?
There are certain animated video makers that include hosting in the price, while others simply allow you to download the file and upload it to your own LMS. Look on the vendor's site and read reviews to find out exactly what's included in the package. If you still have questions, don't hesitate to contact the vendor and ask for a detailed list of features. You may think that something is included in the price, only to realize that it comes at an additional cost.
7. Is The User Interface Intuitive And User-Friendly?
The user interface must be easy for your eLearning team to use. Some animated video makers feature a drag-and-drop interface, while others have a single-page layout. This is another area to carefully consider during the free trial or demo. In fact, you should get your whole eLearning team involved and invite them to try out the video platform, then provide feedback. They may also have recommendations for the animated video maker they prefer, or suggestions about the pricing plan that's ideal for your organization.
8. What Support Services Does The Vendor Provide?
Is the vendor going to assist you if you run into any problems? Do they have an online tutorial database to help you utilize the animated video maker effectively? Does their site feature an online community forum where you can chat with other users and get advice? Most video platforms offer basic support services as part of the package. This may include email contacts or online FAQs. However, there may be the option to upgrade to more advanced services, such as phone and online chat support.
Animated video makers can help you create interactive and engaging video content for your eLearning course. However, you need to find an animated video maker tool that fits into your eLearning budget and has all the essentials. It must also be user-friendly so that your entire eLearning team can get involved and provide their expertise. Use this article as a guide to choose an animated video maker that lives up to your expectations and is truly worth your investment.
Use mysimpleshow to make the perfect video based on your script or your uploaded Power Point, illustrate your story with images that stay in mind, preview and publish; 4 simple steps to enter the amazing world of video-making.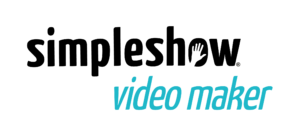 simpleshow video maker
simpleshow video maker is an online tool for creating explainer videos. It's quick, fun, and easy! You can explain any topic in more than 20 languages! A short video with a great story and strong visuals are key to get your message across!