Insights To Overcome Remote Workforce Development Obstacles
Even before the global pandemic, telecommuting was quickly gathering steam. Organizations saw the perks of letting their staffers work from home, which includes reduced operational costs and a better work/life balance. However, this brought a new set of remote workforce training and development challenges. Then, the COVID outbreak added even more hurdles. Fortunately, this eBook can help you identify underlying issues and resolve them with viable online training solutions.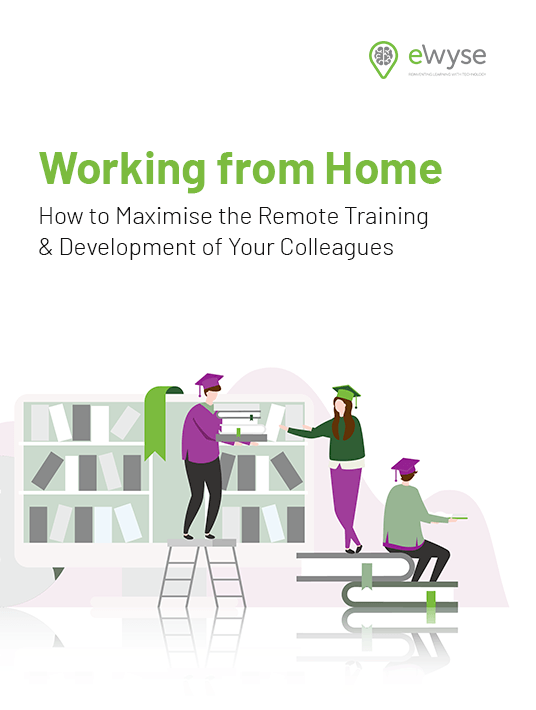 eBook Release
Working From Home - How To Maximise The Remote Training And Development Of Your Colleagues
Discover eLearning solutions to make the most of your most valuable assets and bridge existing gaps.
Launching A Remote Workforce Training Strategy In The New Normal
For many of us, the new normal is anything but. However, we must be able to rise to the challenge and cultivate team talents at a distance, and this hinges on a successful workforce development strategy that aligns with personal needs and organizational goals. You must understand your current L&D pain points and how to use eLearning solutions to address them cost-effectively, without compromising employee engagement. But it's also a matter of building an online training culture with ongoing support and collaboration for your telecommuting team.
What You'll Find In This eBook
From unexpected perks to remote working forecasts, this eBook helps you deploy a sound online training strategy in a post-pandemic world. Here's a sneak preview of the insights you'll find inside:
Discover why working from home has become an integral part of the new normal
Explore the many benefits of remote workforce training and development
Uncover the challenges of working remotely and how to overcome them with eLearning solutions
Glimpse into the future of remote workforce training and development
How To Cultivate Team Talent And Create Engaging Courses
Human resources are a company's most valuable asset, and you need to identify hidden talents and foster them with a supportive training culture. If you're looking for tried and tested methods to overcome your biggest organizational challenges, this eBook is a must-read. Download Working From Home - How To Maximise The Remote Training And Development Of Your Colleagues to improve team productivity and create a future-proof L&D strategy for your remote workforce.