17 Free Screen Capturing Tools
If you know that tool that is not included in the list please leave a comment!
Aviary
Compatible with all modern browsers, including mobile devices which support Javascript and HTML5 or Flash. Customize with our code generator and integrate within minutes! Media creation tools: image editor, audio editor, screen capture.
Clip2Net
This free service allows you to upload desktop area image or files on the web really fast such as Desktop area capture and upload, Video capture and upload, Upload image from Clipboard, Upload text documents and much more.
Faststone Capture
A powerful, lightweight, yet full-featured screen capture tool that allows you to easily capture and annotate anything on the screen including windows, objects, menus, full screen, rectangular/freehand regions and even scrolling windows/web pages. It also allows you to record screen activities and sound into video files.
Greenshot
A free screenshot tool optimized for productivity. Greenshot is a light-weight screenshot software tool for Windows with key features such as quickly creating screenshots of a selected region, window or fullscreen; capturing of complete (scrolling) web pages from Internet Explorer, easily annotating, highlighting or obfuscating parts of the screenshot and much more.
Jing
Simple and FREE, Jing is the perfect way to enhance your fast-paced online conversations. Create images and videos of what you see on your computer screen, then share them instantly!
KingKong Capture
Capture onscreen images fast and easy. Quick capture of your desktop, selected areas and objects. Easy printing of screenshots. Automatic saving in various supported graphic file formats are some of the key features of KingKong Capture.
kwout
"kwout" is a way you quote a part of a web page as an image with an image map. To use this service, all you need is to add our bookmarklet to your favorite browser. Takes a screenshot, cut out an aread, and then embed it anywhere that you want.
PrtScr
Screen capture tool. Accessable through Ptr Scr, Ctrl+Prt Scr, or custom hotkey. Captures full screen, rectangle selection, freehand selection, or active window. Can capture mouse cursor. Supports multiple monitors. Much better than Microsoft's own Snipping Tool.
Rumshot
Rumshot is an application for Windows similar to SnapShooter (Mac OS X) developed by Andrew Powell. Screenshots are a great way to show your desktop setup to friends and colleagues. But why settle for thumbnail of your carefully constructed desktop? Get classy - use Rumshot to automatically generate a themed and stylish screenshot preview!
ScreenDash
Capture images from your computer screen with ease. If you can see it on-screen, you can capture it, including web-pages, PDF files, programs, etc.
Screenhunter
Award-winning screen capture solution to capture your screen, print and edit. Also with auto-scroll web pages, auto-capture, webcam and video screen capture.
Screenpresso
Screenpresso captures your screen (screenshots and HD videos) for your training documents, collaborative design work, IT bug reports, and more...
Screenshot Captor
Screenshot Captor is a best-in-class tool for grabbing, manipulating, annotating, and sharing screenshots. It's different from other screenshot utilities in several notable ways such as optimized for taking lots of screenshots with minimal intervention; highly configurable to make it work the way you want it to but stays out of your way in the system tray, excellent multi-monitor support, full set of scanner acquisition tools and scanner image correction, and perfect capture of Windows 7 partial transparency effects.
ScreenSnapr
ScreenSnapr's aim is to provide a simple and straight-forward approach to image capturing and sharing. Without any of the extra fluff, ScreenSnapr makes sharing images as easy as possible. Press the shortcut and go!
Skitch
Annotate, edit and share your screenshots and images... fast. Download now, it's free! Get your point across with fewer words using annotation, shapes and sketches, so that your ideas become reality faster.
TinyGrab
Social Screenshot sharing. Take a screenshot and share it with your clients or friends in less time than it took you to read this sentence! TinyGrab 2.0 makes simple screenshot sharing social. Taking the critically acclaimed original TinyGrab and building on it. TinyGrab 2.0 adds a tonne of new features and proves on the existing service.
Websnapr
Websnapr lets you capture screenshots of (almost) any web page. Allow your visitors to instantly visualize any web page before clicking. Increase site traffic, click-through rate and site stickiness.
You may also find the following lists of tools useful: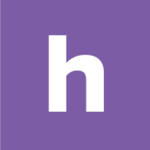 Homebase
Make work easier. Running a small business has never been harder. Homebase helps with free tools to track time and manage your team.