Using VILT Reviews And Ratings In Vendor Research
Online ratings give you a glimpse behind the curtain. You have the opportunity to learn from others' experiences to ensure you get the best value for money. But not all review sites are created equally. While some are padded by paid opinions, others are merely marketing their own services in disguise. However, when you do find the holy grail of VILT outsourcing—AKA a reliable review platform—there are a few things you should know, such as how to evaluate the benefits and drawbacks for each vendor and what distinguishes a top-notch eLearning content provider from the rest. Here are 7 insider tips to read between the lines and make the most of VILT reviews and ratings to get top value for money.
VILT Success For SMBs: How To Find Your Ideal VILT Content Provider At The Right Price
Get all the inside information you need to launch a VILT strategy on a tight budget.
1. Quickly Scan The Summary Statements
Every VILT review starts with a summary. A brief statement to recap the overall experience and service. This gives you the chance to quickly zero in on reviews that pique your interest or align with your online training priorities. For example, the user mentions stellar customer service and niche sales training knowledge. And these are the qualities you're looking for in an outsourcing partner. Bear in mind that summary statements are just a small glimpse of the vendor's CX. You need to delve deeper into their communication and quality of work by reading the full review.
2. Break Down The Performance Overview
You'll find a performance overview at the top of the review page which compiles all the user ratings into one overall percentage. But there are also individual star ratings for key evaluation criteria, such as achieved results, communication, and responsiveness. You can also gauge their quality of service and value for money to improve VILT ROI. Another critical rating to analyze is deadlines. Did the vendor stick to the implementation schedule or were there unexpected delays?
3. Weigh The Pros And Cons
You rarely have the opportunity to evaluate eLearning content providers from an insider's perspective. Short of hiring them for a sample deliverable and experiencing the ups and downs firsthand. Every review highlights the pros and cons that stood out in the client's mind during the project. Did they treat every client like a VIP or was it difficult to reach their customer service team? Was the finished product worth the investment, or did the organization have to fine-tune the content to bring it up-to-par? Did the VILT vendor have engaging instructors to enhance employee engagement and improve knowledge retention?
4. Consider The Use Case And Project Scope
Every reviewer must provide some basic information about the project, such as their industry, staff size, and online training focus. This allows you to evaluate all the pros and cons through a targeted lens. For example, the user has a company that has over 1,000 employees and they're in the customer service sector. They mention that the VILT vendor had limited knowledge of the topic, but their overall service was superb. They were responsive and they communicated with the client. As such, the eLearning content provider may be a good match for your HR training program, given that it's one of their specialization areas. And they've already proven that their CX and work practices will meet your expectations.
5. Evaluate The Likelihood-To-Recommend Percentage
Next to the overall rating is the likelihood-to-recommend score. In the digital era, online reputation is everything. For businesses to thrive, satisfied clients must spread the word and refer colleagues. Thus, a high recommendation percentage is a good indicator of the VILT provider's level of professionalism and customer support. On the other hand, low scores across the board may be a major red flag. If past clients are unhappy with the project outcomes or vendor follow-through, you can probably expect the same treatment.
6. Prioritize Reviews By Date
All the ratings and reviews in the online listing are relevant as they're written by clients who took the time to share their honest opinions. However, Virtual Instructor-Led Training companies evolve their business practices over time, just like any other industry. They make mistakes, mishandle customer issues, and learn along the way. Therefore, you should evaluate reviews in chronological order and focus on more recent scores. You can also look back on the pros/cons from a few years ago to see if they've improved in these key areas. For instance, numerous clients from 2016 mentioned that the vendor was slow to respond. However, recent reviews list their responsiveness and friendly support staff as a strength.
7. Get A High-Level Overview
Look at all the VILT reviews and ratings as a whole to judge virtual classroom vendors fairly. For example, they have 50 reviews and only 2 of them are negative. This is a small percentage in the grand scheme of things. That's not to say that you should discredit valid negative reviews. But it's important to explore the reasons behind the low scores. Did the user mention something that is completely out of the vendor's control? Did they hire the Virtual Instructor-Led Training provider for a project that's typically outside their L&D wheelhouse?
The thing to keep in mind is that VILT reviews and ratings should make the selection process less stressful. Not complicate matters with biased opinions or exaggerated claims. When in doubt, verify the site's eLearning provenance. How long have they been around, and do they provide tips on how to choose the provider? Is the review site considered an industry authority? You can also go directly to the source (i.e., vendor landing pages) to read client success stories and evaluate their full list of solutions.
You can discover even more tips on how to choose the right VILT content provider for your business in our eBook VILT Success For SMBs: How To Find Your Ideal VILT Content Provider At The Right Price. Benefit from top VILT vendors' experience and know-how and reach your online training objectives even if you are on a tight budget.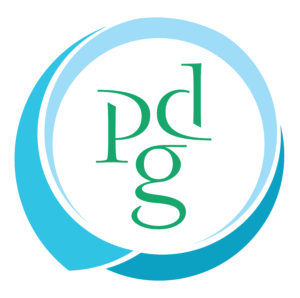 Performance Development Group
We make people better at making their business better.