Free eLearning Resources
Free Testing and Quizzing Tools for Online Education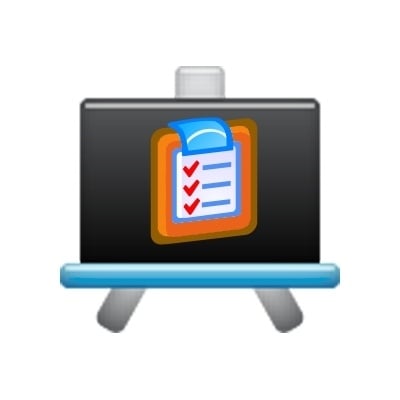 15 Free Testing and Quizzing Tools for Teachers
At the following list of Free Testing Quizzing Tools for Online Education you will find 15 Free Online Tools that you can use for Testing and Quizzing at your traditional or online classroom! I have used the most of them but I am not going to tell you which is my favorite!
You have to try them your self and share with me your thoughts! We do not have all the same educational needs!
If you know a Free Testing and Quizzing Tool that is not included in the list please share it with me!
ClassMarkerClassMarker's secure, professional web-based testing service is an easy-to-use, customizable online test maker for business, training & educational assessment with tests and quizzes graded instantly - saving hours of paperwork!
ClassToolsCreate free games, quizzes, activities and diagrams in seconds! Host them on your own blog, website or intranet! No signup, no passwords, no charge!
Easy Test MakerEasyTestMaker is a free online test generator to help you create your tests. You can create multiple-choice, fill-in-the-blank, matching, short answer and true and false questions all on the same test. You can also insert instructions and divide your test into multiple sections.
Hot Potatoes You can choose from the following six types of questions to create your interactive quiz: crossword, multiple-choice, short-answer, gap-fill, matching/ordering and jumbled-sentence.
iQuiz MakeriQuiz Maker is an easy way for you to create custom quizzes for the iQuiz game for the iPod. iQuiz Maker works seamlessly so you can write, create, package your very own quizzes. Download the free application today to begin putting the world to the test.
ProProfs Quiz SchoolCreate Online Tests & Quizzes Easily. Over 100,000 quizzes created. Over 1 million quiz takers.
QuandaryQuandary is an application for creating Web-based Action Mazes. An Action Maze is a kind of interactive case-study; the user is presented with a situation, and a number of choices as to a course of action to deal with it.
QuedocOur quiz software not only plays quizzes, interactive lessons and revision aids; it also helps you create your own learning content and work cooperatively with others in the process of authoring.
Quiz RevolutionMake Free Facebook Quizzes and Free Online Quizzes. Interactive Multimedia Quizzes That Can Be Embedded On Any Site.
YacapacaIf you are a teacher you can use 15,000 quizzes in every subject or you can create quizzes, surveys, tests, eportfolios and more.
FunnelBrainFunnelBrain gives you and your friends a new way to learn. You can form study teams, play games, take quizzes, and show off your intellectual prowess. It's fun, it's free and you'll do better in class.
JeopardyJeopardyLabs allows you to create a customized jeopardy template without PowerPoint. The games you make can be played online from anywhere in the world. Building your own jeopardy template is a piece of cake.
EdgamesUse games to enhance your classroom teaching! On this site you will find more than just one or two games, we have categories of games for all types of classrooms.
QuizSlidesThe easy way to create stylish, interactive online test!
What2LearnThe fun and effective way to learn. Play some of our thousands of revision games and quizzes or make your own. Whether you are revising for examinations and tests such as GCSE and SATs, or simply looking for a powerful and engaging way to develop literacy and understanding, register today and start the learning fun.
You may also find the following lists of tools useful:
{slideshare}[slideshare id=15304156&doc=freetestingandquizzingtoolsforonlineeducation-121122152410-phpapp02]{/slideshare}