Training Your Partners With Channel Training
As the old saying goes, "No man is an island". Well, in today's hyper-connected global economy, no company is an island either. This is doubly true for companies that rely on a network of distributors, sellers, support shops, and integrators—generally known as "channel partners".
The success of such business networks depends on the well-oiled cooperation between the main company and its partners. This requires proper collaboration, knowledge transfer, and training across the channel—in other words, it requires you to build a channel partner training program.
What Is Channel Training
Channel training refers to the training of a company's network of channel partners (resellers, authorized support centers, and so on). It encompasses all kinds of uses like onboarding new channel partners, certifying them, and teaching your partner network members how to best market, sell, and support your products and services. In other words, it lets you build the partner skills that you need to succeed.
A comprehensive and effective channel training process is essential to your company's success, and its expansion into new markets and can be a crucial factor in how customers perceive the company. But where do you start?
What The Typical Channel Training Curriculum Should Include
1. Brand Training
Your brand is your most valuable asset, and your channel network should respect it and promote it.
A brand training course—as part of a channel training program—will teach your network partners to:
Reflect your market positioning (e.g. as a high-end consumer brand or a reliable enterprise vendor)
Apply your corporate values (e.g. regarding things like customer support, corporate ethics, environmental awareness, etc.)
Project the desired branding (in terms of retail location decoration, website design, logos, corporate colors, and so on)
2. Product And Service Training
Your channel partners need to have a thorough understanding of your product line to be able to effectively sell your products and services. This is especially true for more expensive or more complex consumer or enterprise-focused offerings, where potential customers often make their decisions upon consulting with their local resellers.
A channel training program focused on product training will help your partners understand the value proposition of your products and services (their features and unique characteristics, possible applications, etc.).
Transferring your product expertise to your channel partners can be a crucial factor in your success, and has to be repeated every time you welcome a new partner, add new products and services into your product line, or expand into new markets.
3. Compliance Training
Another important aspect of a channel training program concerns compliance training. This includes both your company's internal compliance requirements from its channel partners, franchisees, etc., and any industry or government mandated laws and regulations.
Compliance violations in such areas can incur hefty fines, or even result in a shutdown of your operations.
A channel training program should also include training your partners in non-mandatory compliance subjects, that are nonetheless crucial for your corporate values and public image (e.g. how your partners should handle regional, religious, racial, and other such issues). The latter is increasingly important today, when a bad move of a partner can reflect back to your company, be criticized openly in social media, and end up going viral.
4. Sales And Customer Support Skills Training
Courses on sales and customer support skills also belong to your channel training curriculum, as your partners need to learn how to sell your product more effectively, and how to address and cater to your customer base the way you want them to.
Besides the short-term benefits (like, increased sales), a proper channel sales training program will prepare your partners to approach customers and sell your products or services in a way that fits your overall strategy and long-term vision.
As partner training is a holistic endeavor, sales, and customer support training also affects your branding (how customers perceive you—e.g. think how Apple leveraged the "Genius Bar" concept to brand its support offerings), and your compliance status (for example, different countries have different laws regarding support periods, free replacements etc).
Why You Should Consider Online Channel Training
Channel partners are non-employees of an organization. For this reason, the most efficient way to train them is online. With online training, all the limitations of traditional training like location, time, and cost disappear.
A modern LMS will make creating, deploying, monitoring, accessing and updating your channel training program (or any other kind of corporate training) a breeze.
Take TalentLMS, for example—the corporate LMS that simplifies training. It does this by allowing learning content to be deployed to as many segmented training audiences as you need. A deal breaker for delivering channel training.
In TalentLMS, the challenge of deploying training to multiple teams (and managing them separately) is solved by its Branches feature. TalentLMS also has a robust certification engine that allows you to award, accredit, and track your partner certifications.
Additional features, like intuitive content creation tools, SCORM import, advanced reporting, gamification (for increased engagement), and a full-featured Tests and Assessments engine, make TalentLMS a great fit for any kind of corporate training, above and beyond channel training tasks.
Start Building Your Partner Training Program Today
Channel training, as an umbrella term for many forms of partner training, is an extremely important factor in a company's success. And while it's frequently seen as a daunting task, with the right tools, it doesn't have to be.
Spend a minute to create a forever-free TalentLMS account today, and rip the benefits of taking your channel training online and into the cloud.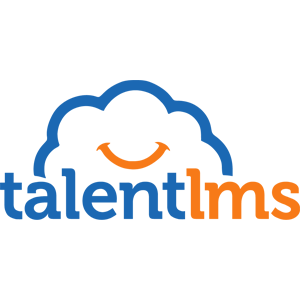 TalentLMS
Easy to learn, easy to use, and easy to like, TalentLMS is designed to get a "yes" from everyone, including C-level execs, budget heads, and busy employees. Now, instead of checking out, your whole organization leans into training.