Hint: Learning-Fuelled Performance Is The Way
It's safe to say that from an economic point of view, 2021 balanced out the expected with the unexpected. Even in a completely volatile economic landscape, the industry expected and saw an increase in L&D spending off the back of corporate learning going completely online.
On the flip side, from furlough to the freedom to work from home, the pandemic has seen the workforce take a moment's pause to rethink their careers, work conditions, and long-term goals. While many predicted the continuation of unemployment rates that started in March 2020 and began the worst downward spiral since the Great Depression, 2021 saw differently in the form of the "Great Resignation."
It's all had an impact on the shifting role and direction of L&D, and if anything is for certain it's this: in order to compete in today's increasingly competitive landscape, companies are going to have to make sure their approach to L&D is the right one. Learning-fuelled performance is the way forward, and on that basis, here are my predictions for L&D in 2022.
1. Out-Of-Flow Versus In-Flow Learning
Even before the pandemic, digital transformation and the "work-from-anywhere" model had already begun to disrupt the workforce as we knew it. But with the pandemic, the headlines have been awash with the upskilling movement as companies race to expand education and skills training in order to adapt to market demands. According to LinkedIn's 5th Annual Workplace Learning Report, 59% of learning leaders place upskilling at the top of their priorities, up from only 15% who said the same the year before.
It's great to see the speed and agility with which companies are reacting. However, many companies are already realizing that in upskilling, skills alone are not enough, and the traditional course-led enterprise training model isn't delivering business performance results.
To be really successful in their roles, people need a balance of knowledge, skills, and experience (something you can learn a lot more about in our eΒook, 3 Benefits From Supporting Skills With Knowledge On The Job). In order to create skills, people need to continually put knowledge into practice in the flow of work, at the same time receiving expert feedback, coaching, and mentoring. Think of it this way: if you need an answer to a business-critical question, do you take a whole course, or do you look for that answer in the flow of your work?
In the race to upskill, many companies are having to seriously reconsider their learning design and how they can shift their upskilling efforts to take place in the flow of work. What we're likely to see is a lot of companies moving their knowledge to platforms that support a learning journey that delivers knowledge at the point of need, in the flow of work.
2. Learning Will Become Increasingly Personalized
Our new report, "Personalized Learning At Scale: Building The Corporate Brain" produced off the back of Brandon Hall Group's 2021 Upskilling and Reskilling Study, makes a claim for personalization in learning that is difficult to dispute.
Boiling it down: if you personalize learning and have people learn more often in the flow of work, they'll learn and apply their knowledge faster. And that knowledge has the power to help get products and services out the door faster. And if companies can manage all that, the obvious result is better performance, translated into profit. Chew on this snippet from the report:
Only 45% of companies rate themselves highly on how integral learning is to the organization's culture.This is driven by learning's apparent disconnect with the business. Learning strategies are not aligned with business outcomes and the actual process of learning for many employees seems completely divorced from their jobs. Making learning more personal, relatable and easier to access within the flow of work transforms it into something more impactful and sustainable.
Platforms like Fuse are establishing highly personalized learning journeys that help people in the flow of work and build a real sense of community.
I predict that in 2022, many companies will begin to shift their focus toward providing a personalized learning experience for employees. This is going to mean reviewing technology ecosystems to determine how to develop and deliver personalized learning at scale, and reviewing subject matter expertise and approaches to collaborative learning.
3. Learning Platforms Will Become Key To Talent Retention
Call it the Great Resignation, the Great Attrition, or even the Great Attraction, but employees aren't going to stop moving jobs any time soon. As McKinsey says in a recent report, "Companies are struggling to address the problem, and many will continue to struggle for one simple reason: they don't really understand why their employees are leaving in the first place."
This is where companies need to start looking to L&D. Are your employees truly engaged with the learning experience you are giving them? Is your learning platform helping them upskill in the flow of work? Does your learning platform capture tacit knowledge from your Subject Matter Experts, helping guard against corporate amnesia when key employees do move on?
Companies are already looking increasingly to their learning platforms for all of these things in aid of employee and knowledge retention, and in 2022, learning platforms will become even more critical as businesses navigate the new twists and turns presented by the mass movement of employees.
4. Learning Platforms Will Become Critical To Accelerating Onboarding
Arguably, learning platforms are already a big driver of successful onboarding, but with so many employees changing jobs, companies need to be more strategic about onboarding than ever before. In an employment landscape where a lot of companies are going to have new and uninitiated workforces on their hands just waiting to be put into action, first-mover advantage will be everything. The last thing anyone wants is for new employees to be twiddling their thumbs waiting to be onboarded, or for onboarding to be needlessly time-consuming.
L&D has every opportunity to accelerate onboarding. In 2022, we'll see a lot of companies abandon long, formal course-based learning in favor of in-the-flow learning. This is going to really streamline onboarding, and, if done correctly, the benefits should be recognized quickly.
Fuse customers are proof that it's a strategy for success. Originally, Hilti's engineering modules took more than ten hours per course, and employee onboarding was a 4-week, in-person commitment. As the company says, with Fuse, what used to take 60-90% of the year to deliver in learning is now learning on the go, in bite-sized amounts, via mobile devices.
5. L&D Will Become A Key Driver Of Profitability
If this isn't already the case, something's wrong. In 2022, I predict that L&D leaders will expect more from their L&D budgets. And when I say more, I mean they'll be applying real business metrics to measure the effectiveness of learning and its impact on business performance.
There's no reason your learning platform shouldn't ultimately create an increase in sales and average order value, or why it shouldn't underpin higher staff retention rates and increased customer lifetime value. These are only a few of the metrics that matter, but in 2022, there is every opportunity for learning to significantly influence the bottom line in any business and to become the biggest economic contributor in any company.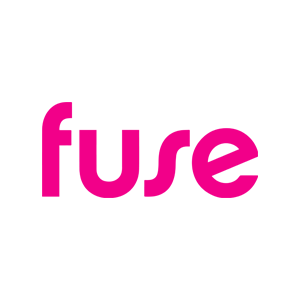 Fuse
Used by over 150 progressive organisations worldwide — including Hilti, Vodafone, Panasonic, Scandic, and Avon — Fuse sparks active engagement for deeper learning experiences that ignite your people's performance.
Originally published at blog.fuseuniversal.com.